Rump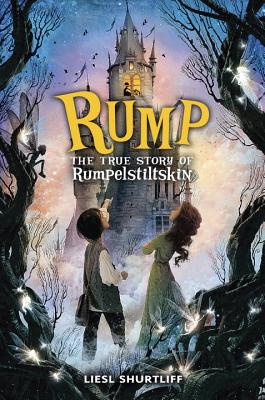 Rump
The True Story of Rumpelstiltskin
Alfred A. Knopf Books for Young Readers, Library Binding, 9780307977946, 264pp.
Publication Date: April 9, 2013
* Individual store prices may vary.
Buy Now
or
Shop Local
Enter your zip code below to purchase from an indie close to you.
Description
This funny fractured fairy tale goesbehind the scenes of Rumpelstiltskin. "A most magical feat," writes Newbery Honor-winner Kirby Larson, "Liesl Shurtliff spins words into gold."
In a magic kingdom where your name is your destiny, 12-year-old Rump is the butt of everyone's joke.But when he finds an old spinning wheel, his luck seems to change. Rump discovers he has a gift for spinning straw into gold. His best friend, Red Riding Hood, warns him that magic is dangerous, and she's right. With each thread he spins, he weaves himself deeper into a curse.
To break the spell, Rump must go on a perilous quest, fighting off pixies, trolls, poison apples, and a wickedly foolish queen. The odds are against him, but with courage and friendship and a cheeky sense of humor he just might triumph in the end.
A Texas Bluebonnet Master List Selection, "Rump" is perfect for fans of Gail Carson Levine's "Ella Enchanted"or Adam Gidwitz's "A Tale Dark and Grimm."
"""Lighthearted and inventive, "Rump"amusingly expands a classic tale." Brandon Mull, #1"New York Times"bestselling author of"Fablehaven."
"From the Hardcover edition.