I Am Forbidden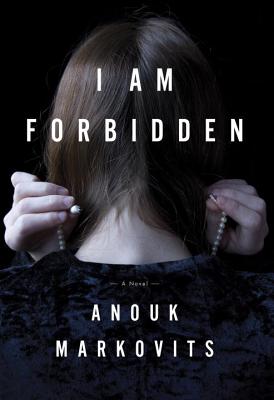 I Am Forbidden
Hogarth, Hardcover, 9780307984739, 302pp.
Publication Date: May 8, 2012
* Individual store prices may vary.
Buy at Local Store
Enter your zip code below to purchase from an indie close to you.
or
Buy Here
Description
A family is torn apart by fierce belief and private longing in this unprecedented journey deep inside the most insular Hasidic sect, the Satmar.
Sweeping from the Central European countryside just before World War II to Paris to contemporary Williamsburg, Brooklyn, "I Am Forbidden "brings to life four generations of one Satmar family.
Opening in 1939 Transylvania, five-year-old Josef witnesses the murder of his family by the Romanian Iron Guard and is rescued by a Gentile maid to be raised as her own son. Five years later, Josef rescues a young girl, Mila, after her parents are killed while running to meet the Rebbe they hoped would save them. Josef helps Mila reach Zalman Stern, a leader in the Satmar community, in whose home Mila is raised as a sister to Zalman's daughter, Atara. As the two girls mature, Mila's faith intensifies, while her beloved sister Atara discovers a world of books and learning that she cannot ignore. With the rise of communism in central Europe, the family moves to Paris, to the Marais, where Zalman tries to raise his children apart from the city in which they live.
When the two girls come of age, Mila marries within the faith, while Atara continues to question fundamentalist doctrine. The different choices the two sisters makes force them apart until a dangerous secret threatens to banish them from the only community they ve ever known.
A beautifully crafted, emotionally gripping story of what happens when unwavering love, unyielding law, and centuries of tradition collide, "I Am Forbidden" announces the arrival of an extraordinarily gifted new voice and opens a startling window on a world long closed to most of us, until now.
About the Author
Anouk Markovits a ete elevee en France dans une famille Satmar jusqu a ce qu a l age de 19 ans. Elle s enfuie en Amerique pour echapper a un mariage arrange et entreprendre des etudes laiques. Apres des etudes a Columbia, elle a obtenu un Master d architecture de la School of Design de Harvard et un PhD en etudes romanes a l universite Cornell. Elle a travaille sur les decors du film "L Insoutenable legerete de l etre". Elle est mariee et habite New York.
Praise For I Am Forbidden…
"The wonder of this elegant, enthralling novel is the beauty Ms. Markovits unearths in the Hasidic community she takes us into. Ms. Markovits, big-hearted and surprising, tenderly captures the complexities of adulthood for the one who stayed.... I Am Forbidden whips by, its extravagant narrative steadily cast with complicated, thoughtful characters." –Susannah Meadows, The New York Times

"Markovits makes her stamp on the literary world with an ambitious, religiously-centered debut. [T]his ambitious, revelatory novel richly rewards your efforts and heralds a promising new writer." –Entertainment Weekly

"A captivating tale." –People
 
"Markovits's heroines are disenfranchised but resourceful, possessing an innate spirituality, despite, or perhaps because of, the freedom denied them." –New Yorker 

"A lyrical novel about obedience, rebellion and tragedy by an author who grew up in the Hasidic community she writes about. With poetic grace, she succeeds at depicting the culture from the inside out, conveying the way in which a life of limitation and law can provide a bulwark of meaning." –Ilana Teitelbaum, Huffington Post

"Anouk Markovits's I Am Forbidden contrasts the fates of a Hasidic family's two daughters, one who breaks with tradition to pursue a life of intellectual and emotional freedom, the other who cleaves to convention only to find her childless marriage is leading her to consider a course of action that falls well outside her religious beliefs." –Megan O'Grady, Vogue

"[A] story that will resonate with anyone who's ever bucked family expectations to find their own way of life." –Oprah.com

"Markovits's portrayal of the contradictions and compromises of Hasidic faith is fascinating." –Times Literary Supplement

"Markovits brings off this balancing act with skill and daring. Everyone is given their due. Instead of disrespect or easy judgment, there is generosity of spirit and delicacy of the pen… This is a book absorbing as any midrash and as enlightening as a library. I feel its contribution immediately and powerfully, and am happy to have given my time to it. I recommend you do the same." –Unpious

"A deeply felt account of people caught between worlds." –The Jewish Daily Forward, Shoshana Olidort

  "In Anouk Markovits's outstanding novel, the title words could apply to many scenarios within its pages: cultures, relationships, and expectations all provide constant obstacles to either rise above or muddle through. There are many delicate balancing acts, and through it all, Markovits's characters shine through with determination and intelligence." —Historical Novel Society

"Tracing the Stern family from Transylvania to Paris and Brooklyn, [Markovits] focuses on daughter Atara and adopted daughter Mila, closer than close, until Atara wants more than the Satmar world can offer. Markovits plays fair: the believers are not stupid; their harsh world has beauty. We dwellers in the modern world know what "should" happen, but Markovits shows why, for those in the other world, it's not that simple." —Publishers Weekly (starred review)

"Markovits creates a vibrant, multilayered tale set within the conflicting obligations of faith and family." —Booklist

"Orphaned during the Holocaust, two ultra-orthodox Jews bound by love and faith are driven apart by the same forces in a sensitive consideration of tradition and commitment. [A] sober, finely etched scrutiny of extreme belief set in a female context." —Kirkus

"Markovits immediately draws the reader in to a family saga of faith and longhidden secrets, set among the Hasidic Jews of eastern Europe and spanning four generations.  A stunning novel; highly recommended." —Library Journal  

"Anouk Markovits, the author of this spellbinding tale, has created a novel that is brilliant, beautiful and brave. Raised in a Parisian Hasidic Jewish community, Markovits avoided an arranged marriage at 19 by fleeing from her home. This experience informed her as she created Mila and Atara, two exquisitely drawn characters. Two girls raised as sisters in a strict Hasidic family; one continues in the family tradition; the other rebels. As the story of their lives unfold, these complex characters evolve in such graceful and powerful ways that they feel like old friends by the time we learn the full consequences of the choices of their youth. This book opens wide the interior world of the Satmar Hasidic Jewish sect, presenting the practices and traditions with a balance that helps us understand not only the choice to flee but the reasons to stay....If you have ever grown to question beliefs taught you as a child, struggled to find an autonomous identity in the midst of your family, hurt someone you love to save yourself or wanted more than the world allowed you, I Am Forbidden will speak to you and the voice will ring true. The writing is stunning, the execution flawless and the plot utterly gripping." ─Stylist UK

"I Am Forbidden moved me deeply. It brings many things wonderfully to life, including parts of history that I thought I knew but I now know better. Above all, it makes vivid the great comfort of strict religion, but also its sometimes painful confinement. I was swept away when I first read it. Now I am enlarged after reading it again." 
─John Casey, author of National Book Award winner Spartina and Compass Rose
 
"It is the rare novel that manages to be both achingly sympathetic and formidably honest. I Am Forbidden is both of these, and much more. Anouk Markovits's exploration of the obligations of faith—and the equally pressing obligations of the loving heart and inquisitive mind—is riveting."
─Tova Mirvis, author of The Ladies Auxiliary and The Outside World
 
"In this gem of a book Anouk Markovits takes a reader to an exotic world, portrayed with such warmth and precision that the journey feels perfectly real and the characters become your intimate friends."
─Lara Vapnyar, author of There Are Jews in My House
 
"In her intense and appealing novel on the Satmar pious enclave, migrating after the Holocaust from Transylvania to Williamsburg, Anouk Markovits scrutinizes with a sharp eye both sides of the human conflict between free choice and limitless obedience. It's a fierce and sometimes tragic struggle for happiness through belonging to a community closed in its tradition or through independence and individuality—involving mind and soul, integrity and ideal, hope and despair. The revelatory, well-structured narrative, focuses on a topic that goes beyond Jewish, Christian or whatever religious or non-religious dogma to the very core of many ardent tensions in our troubled modernity."
─Norman Manea, author of The Hooligan's Return

"This novel is truly a seminal work on the topic of Jewish Fundamentalism. With unparalleled detail and poignant storytelling, this saga of a Satmar family explores and debunks the myths upon which the extreme version of Judaism we know today was founded, and it does so with a resounding clang. I found myself gripping the edge of my seat quite a few times, holding my breath while I waited to see how the characters in this novel would find self-determination. People will read this novel both because it is a beautiful story told in a magical setting, and because it completely unravels a world heretofore tightly enclosed. I extend my deepest gratitude and admiration for Anouk Markovits, who so skillfully brought my world to life, and abolished the mysteries that remained of my childhood."
–Deborah Feldman, author of New York Times bestseller Unorthodox