The Memory Jar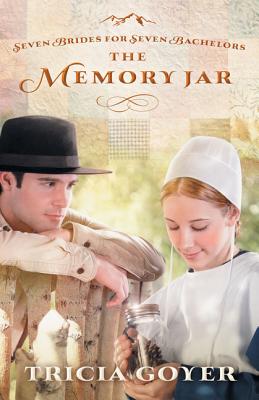 The Memory Jar
Zondervan, Paperback, 9780310335108, 352pp.
Publication Date: October 23, 2012
* Individual store prices may vary.
Buy Now
or
Shop Local
Enter your zip code below to purchase from an indie close to you.
Description
Every year, 30 40 young Amish men descend on the cozy little town of West Kootenai, Montana, arriving in the spring to live there for six months and receive resident status for the hunting season in the fall. They arrive as bachelors, but go home with brides
Sarah Shelter has lived in West Kootenai for the last ten years and wonders if she will ever fall in love.Since the tragic death of her best friend, she carries her memories in a jar along with the small items connected to them. For just as long, she's also been carrying around her emotions instead of allowing them to penetrate deep into her heart.
Now she's met a kind and gentle man who may be able to break down the wall. But can Sarah risk her heart to finally achieve her dreams?
About the Author
Tricia Goyer is a busy mom of six, grandmother of two, and wife to John. A USA Today bestselling author, Tricia has published over 40 books and has written more than 500 articles. She's well-known for her Big Sky and Seven Brides for Seven Bachelors Amish series. For more information visit Tricia at www.TriciaGoyer.com. Tricia, along with a group of friends, also runs www.NotQuiteAmishLiving.com, sharing ideas about simplifying life.