Code of Silence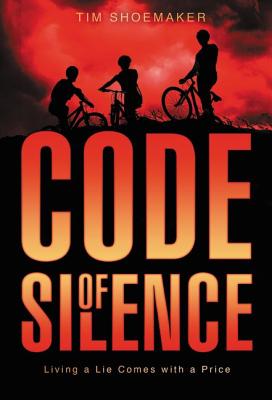 Code of Silence
Zonderkidz, Hardcover, 9780310726531, 331pp.
Publication Date: March 12, 2012
* Individual store prices may vary.
Buy Now
or
Shop Local
Enter your zip code below to purchase from an indie close to you.
Description
Telling the Truth Could Get Them Killed. Remaining Silent Could Be Worse.
When Cooper, Hiro, and Gordy witness a robbery that leaves a man in a coma, they find themselves tangled in a web of mystery and deceit that threatens their lives. After being seen by the criminals who may also be cops Cooper makes everyone promise never to reveal what they have seen. Telling the truth could kill them. But remaining silent means an innocent man takes the fall, and a friend never receives justice.
Is there ever a time to lie? And what happens when the truth is dangerous?
The three friends, trapped in a code of silence, must face the consequences of choosing right or wrong when both options have their price.
About the Author
Tim Shoemaker is the author of eight books and speaks around the country to men and to parent groups about living the Christian life in a way that influences the next generation. Happily married for over 31 years, Tim has three grown sons and is active in church leadership. His books include Dangerous Devotions for Guys and Smashed Tomatoes, Bottle Rockets?and Other Outdoor Devotionals You Can Do with Your Kids.