James Tiptree, Jr.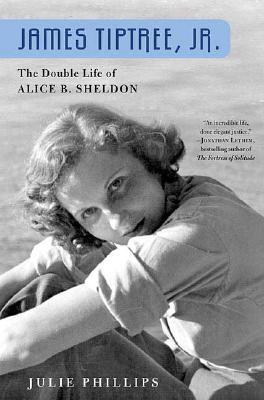 James Tiptree, Jr.
The Double Life of Alice B. Sheldon
St. Martin's Press, Hardcover, 9780312203856, 480pp.
Publication Date: August 8, 2006
* Individual store prices may vary.
Not Currently Available for Direct Purchase
or
Shop Local
Enter your zip code below to purchase from an indie close to you.
Description
James Tiptree, Jr. burst onto the science fiction scene in the 1970s with a series of hardedged, provocative short stories. Hailed as a brilliant masculine writer with a deep sympathy for his famale character, he penned such classics as Houston, Houston, Do You Read?and The Women Men Don't See. For years he corresponded with Philip K. Dick, Harlan Ellison,Ursula Le Guin. No one knew his true identity. Then the cover was blown on his alter ego: A sixty-one-year old woman named Alice Sheldon. As a child, she explored Africa with her mother. Later, made into a debutante, she eloped with one of the guests at the party. She was an artist, a chicken farmer, aWorld War II intelligence officer, a CIA agent, an experimental psychologist. Devoted to her second husband, she struggled with her feelings for women. In 1987, her suicide shocked friends and fans. The James Tiptree, Jr.Award was created to honor science fiction or fantasy that explores our understanding of gender. This fascinating biography, ten years in the making, is based on extensive research, exclusive interviews, and full access to Alice Sheldon's papers
About the Author
JULIE PHILLIPS is a journalist who has written on books, film, feminism, and cultural politics for Newsday, Interview, Mademoiselle, and for Ms. and The Village Voice
Praise For James Tiptree, Jr.…
"An incredible life, done elegant justice. Tiptree-Sheldon is one of the century's astonishing figures, somewhere between Katharine Hepburn, Philip K. Dick, and Billy Tipton."

- Jonathan Lethem, bestselling author of The Fortress of Solitude

"An examplary biography of a fascinating life -- the brilliantly elusive woman who, as a writer, called herself James Tiptree Jr. Never oversimplifying, never overinterpreting, Julie Phillips illuminates a formidably complex psyche wihout invading it. "

- Ursula K. Le Guin, Hugo and National Book Award-winning author of The Dispossessed
"The meticulous, emotionally intelligent biography of an extraordinary writer. Alice Sheldon is easily the most intriguing figure in late 20th-century American science fiction. Julie Phillips has given 'Tiptree' the book she deserves."
- William Gibson, New York Times Bestselling author of Pattern Recognition, and Hugo Award Winning author of Neuromancer

"A fascinating subject, an engrossing read. Philips provides sharp, insightful portraits of the real Alice Sheldon, the fictional James Tiptree, Jr, and the complicated partnership of their work and lives. This is a biography written with equal parts sympathy, respect, research, and honesty. And a real page-turner, too."
- Karen Joy Fowler, the author of SARAH CANARY, SISTER NOON, and THE JANE AUSTEN BOOK CLUB

"Why can't a woman be more like a man?" Professor Henry Higgins famously asks in My Fair Lady. In this deeply thoughtful, rivetingly readable biography of "James Tiptree Jr." Julie Phillips traces the life and work of a woman whose self-presentation in her writing made her seem so much "like a man" that she confounded our culture's myths of gender and genre, convincing even the most sophisticated readers that "Tiptree"--in "real" life a woman called Allie Sheldon--was and had to be "really" a man. This is a fascinating investigation of a fantastic literary career."
- Sandra Gilbert, distinguished scholar and Editor of Norton Anthology of Literature by Women

"Documents not only an extraordinary life but all the faultlines of what it meant to be female in the twentieth century. I think this may be the rare case when a biography actually exceeds what I expect from a novel…. I hope everyone reads this book.

– Dorothy Allison, author of Bastard Out Of Carolina
"It is a first-rate biography, important and rewarding to everyone interested in science fiction or Tiptree's work or women's writing or Alli herself. It's a solid, scholarly job , and shows great sensitivity to Tiptree's life and work."

- Joanna Russ, Author of The Female Man