Out There in the Dark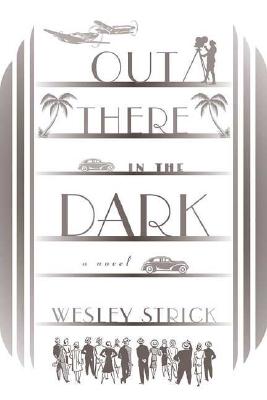 Out There in the Dark
Thomas Dunne Books, Hardcover, 9780312343811, 336pp.
Publication Date: February 7, 2006
* Individual store prices may vary.
Not Currently Available for Direct Purchase
or
Shop Local
Enter your zip code below to purchase from an indie close to you.
Description
"Out There in the Dark is an old school Hollywood blockbuster. . . . A terrific, grab-you-by-the-throat movieland epic."
---Jerry Stahl, author of Permanent Midnight Since leaving Berlin, the proud, distinguished émigré director Dieter Seife has had to content himself cranking out B movies for Superior Pictures in Hollywood during World War II. Finally, Superior's founder, Arthur Lustig, gives Seife the chance to prove himself on a lavish, three-hankie "woman's picture" titled The Big Betrayal.
Set to star is Harley Hayden, the young (and 4-F) actor who's engaged to Lustig's daughter. Though the town's biggest names are in uniform, Seife is convinced he can find a better male lead for his movie. Hayden counters by hiring a disgraced ex-cop named Roarke to look into Seife's private life---does the secretive German have something to hide? What Roarke uncovers is dangerous, disturbing . . . and, maybe, a very different mystery than it seems.
With its atmosphere of lockstep patriotism and rampant paranoia, Out There in the Dark provocatively speaks to our own time even as it brings to life the sordid side of 1940's Hollywood.
About the Author
Wesley Strick began his screenwriting career in 1985. His credits include Martin Scorsese's Cape Fear and Mike Nichols' Wolf. Strick has also been one of Hollywood's busiest script doctors, collaborating with Tim Burton, John Woo, and others. He lives with his wife and sons in Los Angeles.
Praise For Out There in the Dark…
"Stunning! Simply the best Hollywood novel to glide down the freeway since Budd Schulberg and Nathanael West were plying the genre."
---John Blumenthal, author of Millard Fillmore, Mon Amour and What's Wrong with Dorfman?

"Wesley Strick's debut novel is a masterful and delicious rethinking of all our Hollywood favorites. From the hard-drinking, cynical-headed, and tenderhearted private dick, to the mysterious and wealthy beauty who only seems in need of rescue; from the ominous, autocratic, and possibly perverse German director, to the ruthless Jewish studio head with a tragic past; from the B actor whose narcissism seems harmless, to the starlet whose innocence hides voracious sexuality---thanks to Strick's deft narrative and witty insights, none of them are who they seem. What in the hands of lesser writers would be shallow clichés leaps into vivid and profound life in Out There in the Dark, a delightfully entertaining mystery that finally reveals itself as a funnier, spookier, and smarter novel than anything I've read about how celebrity and politics have come to make so happy, so lasting, and so dangerous a marriage."
---Rafael Yglesias, author of Fearless

"If you love Hollywood, read Wes Strick's new novel. His actors are sexier, his directors more maniacal, and his executives more Byzantine than their counterparts in our world of media monoliths. Out There in the Dark does what a terrific book about Hollywood must---it makes backstabbing, failing upwards, and cheating glorious fun."
---Robert Cort, author of Action!