Actually, It Is Your Parents' Fault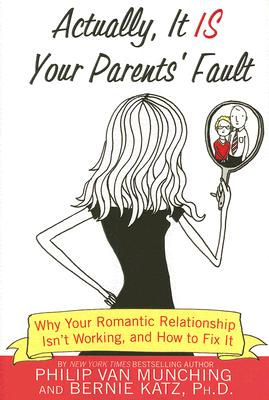 Actually, It Is Your Parents' Fault
Why Your Romantic Relationship Isn't Working, and How to Fix It
St. Martin's Press, Hardcover, 9780312363963, 288pp.
Publication Date: February 20, 2007
* Individual store prices may vary.
Shop Local
Enter your zip code below to find indies closest to you.
Description
Bestselling author Philip Van Munching and psychotherapist Dr. Bernie Katz team up to show readers * how even our earliest childhood experiences dictate our relationship choices, * how the unconscious elements of our personalities both attract and repel the people we become romantically involved with (often at the same time!) *why breaking up is hard to do * how to use this insight to fix their relationships Dr. Katz's 25+ years of experience as a couples therapist informs this book, while Van Munching's solid sense of humor and conversational style brings readers a relationship book that is warm, funny, fascinating and readable.
About the Author
PHILIP VAN MUNCHING is also the author of Beer Blast. He writes the "Devil's Adman" column for Brandweek, and has written many other publications. He lives in Manhattan.
BERNIE KATZ, PH.D. is in private practice on Long Island, New York. He was previously the co-host of a live daily television show, "State of Mind", on the America's Talking cable network. He lives in Plainview, New York.