Fieldwork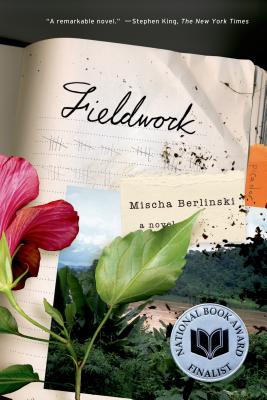 Fieldwork
Picador USA, Paperback, 9780312427467, 356pp.
Publication Date: January 22, 2008
* Individual store prices may vary.
Shop Local
Enter your zip code below to find indies closest to you.
Description
When his girlfriend takes a job in Thailand, Mischa Berlinski goes along for the ride, planning to enjoy himself and work as little as possible. But one evening a fellow expatriate tips him off to a story: a charismatic American anthropologist, Martiya van der Leun, has been found dead--a suicide--in the Thai prison where she was serving a life sentence for murder. Curious at first, Mischa is soon immersed in the details of her story. This brilliant, haunting novel expands into a mystery set among the Thai hill tribes, whose way of life became a battleground for the missionaries and the scientists living among them.
"Fieldwork" is a 2007 National Book Award Finalist for Fiction.
About the Author
Mischa Berlinski was born in New York in 1973. He studied classics at the University of California at Berkeley and Columbia College and has worked as a journalist in Thailand. His first novel "Fieldwork "is a finalist of the 2007 National Book Award. In 2013, Berlinski was awarded the American Academy of Arts and Letters' Addison M. Metcalf Award.
Praise For Fieldwork…
"A Russian doll of a read . . . A story that cooks like a mother."--Stephen King, Entertainment Weekly
"An intoxicating journey filled with missing souls and vengeful spirits."--The Washington Post
"An entertainingly readable novel of ideas . . . Berlinski's narrative is brilliantly plotted and builds to a shattering but entirely credible conclusion."--Los Angeles Times
"A sad and powerful tale . . . Inspired and courageous."--San Francisco Chronicle
"An impeccably structured novel portraying two strikingly different milieus . . . Bravura storytelling."--The Seattle Times
"Airtight and intensely gripping . . . His treatment of both religious missionary and anthropological fieldwork is subtle and insightful. Impeccable research and a juicy, intricate plot play off in this perfectly executed debut."--Kirkus Reviews (starred review)
"Gripping and entertaining . . . A quirky, often brilliant debut, bounced along by limitless energy."--The New York Review of Books