Animal Attraction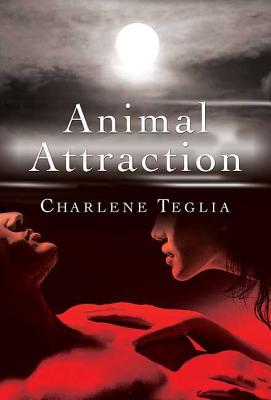 Animal Attraction
Griffin, Paperback, 9780312537418, 292pp.
Publication Date: March 17, 2009
* Individual store prices may vary.
Buy Now
or
Shop Local
Enter your zip code below to purchase from an indie close to you.
About the Author
Charlene Teglia decided she wanted to earn a living writing fiction at age twelve. After piling up enough written pages to sink Atlantis again, she sat down to write a novel and find out if it would sell. The first novel was so much fun that she got carried away and kept going, although it took another eight years to make her first novel sale. In between, she worked for various software and technology companies. She left HP when she realized she wanted to write printer repair instructions in iambic pentameter. They thought she was so funny, they left her name plate on her cube after she left like a shrine. Or maybe it was as a warning to others. She now lives with her husband and two daughters in Washington. Teglia's books have garnered several honors, including the prestigious Romantic Times Reviewer's Choice Award for Best Erotic Novel. Her work has been translated into Spanish, Thai and German, excerpted in Complete Woman, and selected by the Rhapsody, Doubleday and Literary Guild Bookclubs. When she's not writing, she can be found hiking with her family or opening and closing doors for cats. For news and information on complete backlist and upcoming titles, visit her on the web atwww.charleneteglia.com. Don't forget to follow her on Facebook and Twitter as well! Readers are free to contact her through E-mail.