Grounded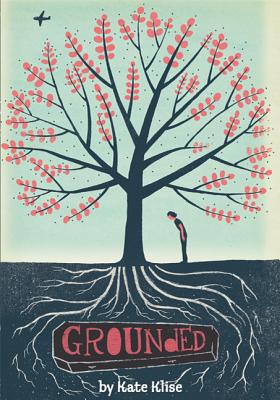 Grounded
Feiwel & Friends, Hardcover, 9780312570392, 196pp.
Publication Date: November 9, 2010
* Individual store prices may vary.
Shop Local
Enter your zip code below to find indies closest to you.
Description
After her brother, sister, and father die in a plane crash, Daralynn Oakland receives 237 dolls from well-wishers, resulting in her nickname: Dolly. But dolls are little comfort to a twelve-year-old girl whose world is rocked by the dramatic changes in her life, including her angry, grieving mother's new job as a hairstylist at the local funeral home.
Dolly gets a job, too, where she accidentally invents a fashionable new haircut. But her real work begins when a crematorium comes to town, and someone has to save a dying business, solve a burning mystery, and resuscitate the broken hearts in Digginsville, Missouri, population 402.
About the Author
Author Kate Klise and illustrator M. Sarah Klise are sisters and collaborators. They started making books together many years ago in their bedroom in Peoria, Illinois. Kate wrote the words; Sarah drew the pictures. Their first book was about an adventure-loving little mouse that traveled around the country. That story was never published. (In fact, it ended up in the garbage can!) But the Klise sisters had so much fun making their first book, they kept writing and drawing. And now they've published more than twenty award-winning books for young readers, including "Regarding the Fountain" and "Dying to Meet You." The Klise sisters no longer share a bedroom. Kate lives in Missouri and travels often to visit schools and libraries. Sarah lives in California. But the two sisters still enjoy working together, especially on their new series about a pair of circus mice. (By the way, Klise rhymes with mice.)
Praise For Grounded…
"This improbably lighthearted mystery, told from Daralynn's entertainingly candid perspective, deals with death and its aftermath in a straightforward style that puts the 'fun back in funeral.'" --Horn Book Magazine
"In the sentimental end, this salty-sweet, nut-sprinkled novel underscores the "grounding" that comes with caring for people, whether it's flashy-trashy Aunt Josie and her boardinghouse gentlemen, senile Mamaw poignantly nurturing her dolls or, most powerfully of all, Daralynn and her mother finding their way back to each other." --Publishers Weekly
"In the sentimental end, this salty-sweet, nut-sprinkled novel underscores the "grounding" that comes with caring for people, whether it's flashy-trashy Aunt Josie and her boardinghouse gentlemen, senile Mamaw poignantly nurturing her dolls or, most powerfully of all, Daralynn and her mother finding their way back to each other." --Kirkus Reviews
"This quiet story illuminates and celebrates the human need for connection beyond the grave." --Booklist
"While her subject matter is serious, author Kate Klise brings humor and warmth to this heartfelt story of healing and hope." --BookPage