Faces of the Gone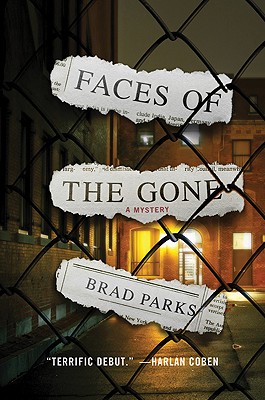 Faces of the Gone
A Mystery
Minotaur Books, Hardcover, 9780312574772, 336pp.
Publication Date: December 8, 2009
* Individual store prices may vary.
Buy at Local Store
Enter your zip code below to purchase from an indie close to you.
or
Not Currently Available for Direct Purchase
Description
Four bodies, each with a single bullet wound in the back of the head, stacked like cordwood in a weed-choked vacant lot: That's the front-page news facing Carter Ross, investigative reporter with the Newark Eagle-Examiner.  Immediately dispatched to the scene, Carter learns that the four victims—an exotic dancer, a drug dealer, a hustler, and a mama's boy—came from different parts of the city and didn't seem to know one another.

The police, eager to calm jittery residents, leak a theory that the murders are revenge for a bar stickup, and Carter's paper, hungry for a scoop, hastily prints it. Carter doesn't come from the streets, but he understands a thing or two about Newark's neighborhoods. And he knows there are no quick answers when dealing with a crime like this.

Determined to uncover the true story, he enlists the aide of Tina Thompson, the paper's smoking-hot city editor, to run interference at the office; Tommy Hernandez, the paper's gay Cuban intern, to help him with legwork on the streets; and Tynesha Dales, a local stripper, to take him to Newark's underside. It turns out that the four victims have one connection after all, and this knowledge will put Carter on the path of one very ambitious killer.

Faces of the Gone won the Shamus Award for Best First Novel and the Nero Award for Best American Mystery--it is the first book to receive both awards. The book was named to lists of the year's best mystery debuts by the Chicago Sun-Times and South Florida Sun-Sentinel.
About the Author
Brad Parks is a Shamus and Nero Award winner. He spent a dozen years as a reporter with "The Washington Post" and "The" [Newark, N.J.] "Star-Ledger." A graduate of Dartmouth College, he lives with his wife and two small children in Virginia, where he is currently working on the next Carter Ross adventure.
Praise For Faces of the Gone…
"Brad Parks [has] delivered a first-rate crime thriller....Faces of the Gone is gritty and hard boiled, but with a sly sense of humor. This strong and confident debut is sure to make an appearance on many 'best of' and awards lists. Parks is a bright new talent whom readers will hopefully be able to enjoy for years to come."--David J. Montgomery, Chicago Sun-Times
"This is the most hilariously funny and deadly serious mystery debut since Janet Evanovich's
One for the Money
. Former journalist Parks has learned the art of making words flow and dialog zing. Fans of the NFL's Cleveland Browns will find the Brick City Browns street gang an added delight."--
Library Journal
(starred review) "The story and characters make
Faces of the G
one a success; the plot plays out with twists, and the characters are drawn with realism. Parks has begun his projected series with a bang."--
Richmond Times-Dispatch
 "This terrific page-turning debut features a likeable protagonist, engaging supporting characters and some witty and amusing dialogue. Readers will want to see where this compelling tale takes them."--
RT BOOKreviews
(4 stars) "Parks' writing is graceful and often gripping, and he creates a handful of vivid characters, both journalists and their sources. His portraits of the city and its drug trade, the newspaper, and Carter's journalistic techniques all sound knowing....this could develop into a solid series."--
Booklist

Journalist Brad Parks' commanding, entertaining debut featuring an investigative reporter briskly delves into the politics of drug dealing, the value of street reporting and an insider's look at the newspaper industry.
Faces of the Gone skillfully mixes a gritty hard-boiled mystery with swatches of broad humor that perfectly captures the newsroom culture.
Carter Ross is the appealing 31-year-old investigative reporter for the Eagle-Examiner in Newark, N.J. He relishes getting out of the office and onto the streets that he knows well. When four people are killed execution style, their bodies dumped in a vacant lot, Carter refuses to believe the police reports that this was the result of a bar robbery. The story is front-page news even for a city "as blood-jaded as Newark."
An honest, concerned reporter, Carter works to find the link between the four people.
Alternating chapters that focus on a drug lord who calls himself "the Director" further fuels the tension.
Faces of the Gone i
-Oline H. Cogdill