Let Me Go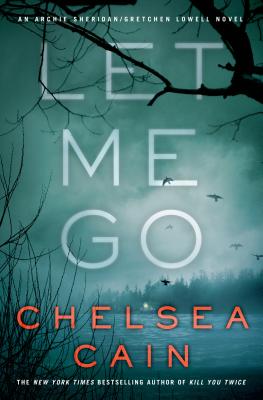 Let Me Go
Minotaur Books, Hardcover, 9780312619817, 368pp.
Publication Date: August 13, 2013
* Individual store prices may vary.
Buy at Local Store
Enter your zip code below to purchase from an indie close to you.
or
Not Currently Available for Direct Purchase
Description
Detective Archie Sheridan just has to get through the next few days, then his birthday and Halloween will be over. But with escaped serial killer Gretchen Lowell on the loose, the investigation into the murder of a DEA agent demanding his attention, and journalist Susan Ward showing up at his apartment needing a favor, it's going to be a long weekend.
Soon Archie finds himself crashing a masked ball on a private island owned by Jack Reynolds, a notorious local drug kingpin. By morning, Archie is back on pain killers, a guest is dead and Archie quickly realizes that little is what it seems. One thing is clear: Gretchen is back, and Archie's nemesis and sometimes lover has something special in mind for the birthday boy, something she's been planning for a long, long time. On Halloween Eve, with time running out, and the life of someone close to Archie on the line, Archie knows his only chance is to give Gretchen exactly what she wants. But Gretchen will prove more horrifying, and unpredictable, than Archie could ever imagine.
Back with her most thrilling novel yet, Chelsea Cain delivers the pinnacle of what fans of this series have come to expect: sex, murder, twists, dark wit, and some of the best characters in the genre.
About the Author
Chelsea Cain is the "New York Times" bestselling author of "The Night Season", "Evil at Heart", "Sweetheart", and "Heartsick". Both "Heartsick" and "Sweetheart" were listed in Stephen King s Top Ten Books of the Year in "Entertainment Weekly". Chelsea lived the first few years of her life on an Iowa commune, then grew up in Bellingham, WA, where the infamous Green River killer was the boogieman of her youth. The true story of the Green River killer s capture was the inspiration for the story of Gretchen and Archie. Cain lives in Portland with her husband and daughter.
Praise For Let Me Go…
"[Chelsea Cain] creates stories that are razor-sharp in their delivery and heart stopping in their presentation . . . Kill You Twice is one of her best efforts." —The Huffington Post

"With her very first thriller, Heartsick, Chelsea Cain established herself as a grand master of the genre. She wields her words like the sharpest of blades, carving away at reality to create unimaginable horrors—nightmarish crimes best solved by the skills of Detective Archie Sheridan and company . . . Admirable." —Louisville Courier Journal

"Chelsea Cain fills her new novel with dark atmosphere, a quick-thinking, likable hero, fast-moving narrative and plenty of wit."—The Associated Press on The Night Season

"Heartsick is a dizzying novel. Lurid and suspenseful with well-drawn characters, plenty of grisly surprises and tart dialogue, it delivers."—The New York Times Book Review