Murder Suicide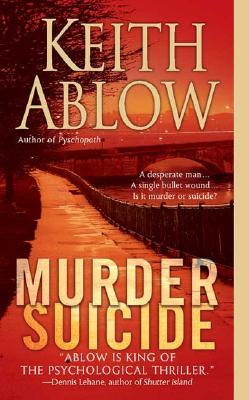 Murder Suicide
St. Martin's Press, Mass Market Paperbound, 9780312994891, 366pp.
Publication Date: June 1, 2005
* Individual store prices may vary.
Not Currently Available for Direct Purchase
or
Shop Local
Enter your zip code below to purchase from an indie close to you.
Description
An hour before inventor John Snow is to undergo experimental brain surgery, he's discovered outside Massachusetts General Hospital, dead from a single bullet wound. Did he commit suicide as the police suspect-or was he murdered?
Forensic psychiatrist Frank Clevenger is about to find out. As he digs into Snow's complex past, he discovers a host of tortured relationships: The wife who can never forgive what Snow has done to their child and their marriage... The son who loathes him... The beautiful mistress who loves him deeply but can never have him... The business partner intent on taking control of his inventions...
Whatever secret Snow took to his grave, it is casting a shadow of suspicion over the people who said they loved him. Now Clevenger must venture into a dead man's dark past to unearth the truth-in an explosive mystery of passion and betrayal.
About the Author
Keith Russell Ablow received his medical degree from the Johns Hopkins School of Medicine and completed his psychiatric residence at New England Medical Center in Boston. A forensic psychiatrist, he serves as an expert witness in legal cases involving violence and has evaluated and treated murderers, gang members and sexual offenders for the Commonwealth of Massachusetts. His essays on psychiatry and society have appeared in the "Baltimore Sun", the "Boston Herald", Discover, "USA Today", "U.S. News & World Report "and the "Washington Post". He is the author of several works of nonfiction, including "Medical School: Getting In, Staying In, Staying Human", and of the novels "Denial", "Projection" and "Compulsion", and "Psychopath". Ablow lives in the Boston area.
Praise For Murder Suicide…
MURDER SUICIDE
"Murder Suicide poses intriguing questions...When Clevenger calls everyone into the room at the end, his solution and its surprising twist reminds us of the best of Rex Stout's master-manipulator, Nero Wolfe. And that's only one of the good reasons to pick up this tightly plotted book."-San Antonio Express News

PSYCHOPATH
"A superior read."-Entertainment Weekly

"Dr. Frank Clevenger, forensic psychiatrist and (somewhat reluctant) crime-solver, is quickly becoming one of the genre's most intriguing protagonists...A strange and hypnotic thriller...fascinating."-Booklist

"A tour de force. Ablow is not satisfied with the superficial. He digs deep to create complex characters."-Orlando Sentinel

COMPULSION
"Keith Ablow is king of the psychological thriller. Frank Clevenger is a wonderfully flawed hero, as haunted by his own demons as the sociopaths he faces. Ablow writes like a man possessed - with a pace so blistering the pages will all but singe your hands."-Dennis Lehane, author of MYSTIC RIVER

"COMPULSION is another really good book by Keith Ablow: compelling, graceful, and nearly impossible to put down."-Robert Parker, author of WIDOW'S WALK

"Utterly compelling...a roller coaster of a mystery with hairpin twists and turns that shock and astonish. No one burrows into the darkest recesses of the human mind as deeply as Keith Ablow."-Tess Gerritsen, author of THE SURGEON

"Keith Ablow's setting is the darkest of all-the twists and turns of the human mind. COMPULSION is-pardon the obvious pun-compulsive reading. Great Psychological suspense."-Harlan Coben, author of GONE FOR GOOD

"Keith Ablow is a master of psychological suspense. This is a dark, taut, terrifying novel, driven by a talented psychiatrist's insights into the human condition. Stoke up the fire, curl up with COMPULSION, and be prepared for a sleepless night."-Michael Palmer, author of FATAL

"Psychiatrist Frank Clevenger is a hero with heart, soul -- and brains. Fast-paced and frightening, Compulsion is a novel that explores the very nature of evil itself."-Janet Evanovich, author of TEN BIG ONES

"From the first sentence to the last, Compulsion is mesmerizing. A tense and sexy thriller...featuring an utterly shocking, yet thoroughly convincing family of fiends. A tense and sexy thriller stocked to the brim with juicy characters...With deft intelligence, Ablow maps the torturous terrain of the darkest regions of the human heart."-James Hall, author of BLACKWATER SOUND

"This series just keeps getting better. Frank Clevenger is a real original: a jeans-clad, black-turtleneck-wearing head shaven loner whose compassion for victims of violent crimes - and the perpetrators of those crimes - threatens to destroy him. Whether Clevenger is entirely fictional, or a reflection of his creator's dark side (Ablow is a practicing forensic psychiatrist; the upshot is the same: he's a brilliant creation and this is a brilliant novel."-Booklist (starred)

"The present is wounded by the past in an expertly judged psychological thriller ...a solid satisfying case."-Kirkus Reviews

"Action nimbly shifts from gritty urban Boston to window-dressed Nantucket, and the people and politics are realistically portrayed, including the ballsy but deeply flawed protagonist...this one scores as a great psychological mind-bender."--Publisher's Weekly