Still Midnight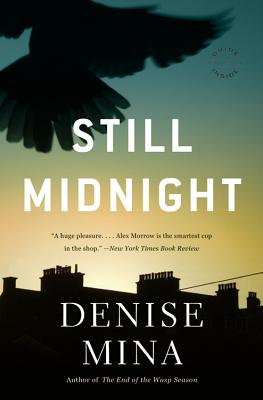 Still Midnight
Reagan Arthur Books, Paperback, 9780316015646, 368pp.
Publication Date: September 2011
* Individual store prices may vary.
Shop Local
Enter your zip code below to find indies closest to you.
Description
Life ought to be simple for Detective Inspector Alex Morrow. She's not new to the police force--or to crime--but none of that matters as she's assigned to the case that could make her career.

The case involves a seemingly random attack on a family in a quiet suburb of Glasgow, Scotland. Three armed men slipped from a van into a house, demanding a man who is not, and has never been, inside the front door. In the confusion that ensues, one family member is shot and another kidnapped, the assailants demanding an impossible ransom. Is this an amateur crime gone horribly wrong, or something much more unexpected?

As Alex falls further into the most challenging case of her career, she must manage the complications of police force politics, and a marriage every bit as tangled as the case she's trying to solve. Rich with dark humor and powerful storytelling, STILL MIDNIGHT shows again why Denise Mina's mysteries have earned praise as among the best in the world.
About the Author
DENISE MINA is the author of "The Red Road, Gods and Beasts, The End of the Wasp Season, Still Midnight, Slip of the Knife, The Dead Hour, The Field of Blood, Deception" and the Garnethill Trilogy, the first installment of which won her the John Creasey Memorial Award for best first crime novel. She writes for the graphic novel series "Hellblazer" and was selected by the Stieg Larsson estate to adapt the Girl with the Dragon Tattoo Millennium Trilogy for a six-part DC Comics graphic novel series. She won the Theakstons Old Peculier Crime Novel of the Year Award in both 2012 and 2013 for "The End of the Wasp Season" and "Gods and Beasts", respectively; in 2014, "The Red Road" was shortlisted for the same award. Mina lives in Glasgow, Scotland.
Web: http: //www.denisemina.com/
Facebook: Denise Mina
Twitter: @DameDeniseMina