The Very Fairy Princess Takes the Stage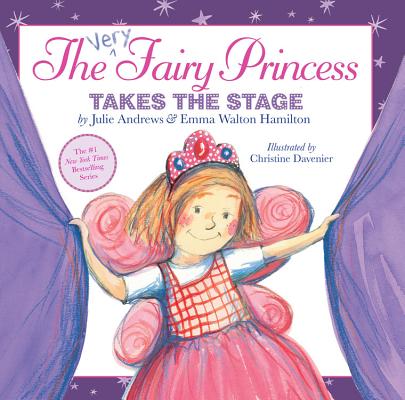 The Very Fairy Princess Takes the Stage
Little, Brown Books for Young Readers, Hardcover, 9780316040525, 32pp.
Publication Date: May 2011
* Individual store prices may vary.
Shop Local
Enter your zip code below to find indies closest to you.
Description
Everyone's favorite fairy princess is back and just in time for her ballet recital in this new picture book addition to the Julie Andrews Collection. At first, when Gerry is cast as the Court Jester and not the Crystal Princess, she is dismayed -- nothing is pink and no one can see her crown under her silly jester hat But just as the recital looks like it's headed for disaster, our ever-energetic very fairy princess swoops in to save the day
Gerry's sparkle radiates from the page once more through Christine Davenier's whimsically elegant illustrations in this spirited, ballet-themed follow-up to "The Very Fairy Princess" from the renowned mother-daughter team of Julie Andrews and Emma Walton Hamilton.
About the Author
Julie Andrews' career has flourished over seven decades. From her legendary Broadway performances, to her roles in such iconic films as "The Sound of Music", "Mary Poppins", "Thoroughly Modern Millie", "Hawaii", "10", and "Princess Diaries", to her award-winning television appearances, multiple album releases, concert tours, international humanitarian work, best-selling children's books, and championship of literacy, Julie's influence spans generations.
This is the personal memoir Julie Andrews' audiences have been waiting for.