You Killed Wesley Payne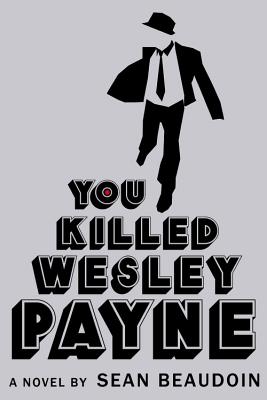 You Killed Wesley Payne
Little, Brown Books for Young Readers, Hardcover, 9780316077422, 368pp.
Publication Date: February 2011
* Individual store prices may vary.
Shop Local
Enter your zip code below to find indies closest to you.
Description
He's come to do a job.
A job that involves a body.
A body wrapped in duct tape found hanging from the goal posts at the end of the football field.
You Killed Wesley Payne is a truly original and darkly hilarious update of classic pulp-noir, in which hard-boiled seventeen year-old Dalton Rev transfers to the mean hallways of Salt River High to take on the toughest case of his life. The question isn't whether Dalton's going to get paid. He always gets paid. Or whether he's gonna get the girl. He always (sometimes) gets the girl. The real question is whether Dalton Rev can outwit crooked cops and killer cliques in time to solve the mystery of "The Body" before it solves him.
Sean Beaudoin (Going Nowhere Faster, Fade to Blue) evokes the distinctive voices of legendary crime/noir authors Dashiell Hammett and Jim Thompson with a little bit of Mean Girls and Heathers thrown in for good measure. It'll tease you, please you, and never ever leave you. Actually, that's not true. It's only a book. One that's going to suck you in, spit you out, and make you shake hands with the devil. Probably.
About the Author
Sean Beaudoin is the author of three cutting-edge young adult novels, including You Killed Wesley Payne. About The Infects, his first novel with Candlewick Press, he says, A new study just released by the Mayo Clinic shows that reading about brain munching actually increases teen brain cognition by up to 46 percent. I didn t want to write a book about ravenous zombies, but in light of the study, I felt it was my moral and ethical duty to do so. Also, it was ridiculously fun. He lives in Seattle with his family.