A Blind Spot for Boys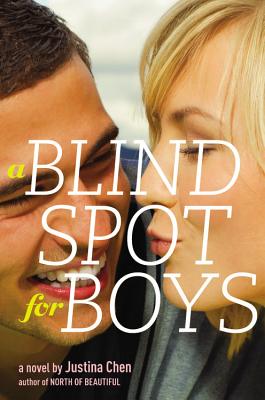 A Blind Spot for Boys
Little, Brown Books for Young Readers, Hardcover, 9780316102537, 336pp.
Publication Date: August 12, 2014
* Individual store prices may vary.
Buy Now
or
Shop Local
Enter your zip code below to purchase from an indie close to you.
Description
" "A great photo knocks your heart open. So give some thought to that. What knocks your heart open." "
Sixteen-year-old Shana is officially on a Boy Moratorium. After a devastating breakup, she decides it's time to end the plague of Mr. Wrongs and devote herself to her true passion: photography.
Enter Quattro, the undeniably intriguing lacrosse player who slams into Shana one morning in Seattle. Sparks don't simply fly; they ignite--and so does Shana's interest. But just as she's about to rethink her ban on boys, she receives crushing news: Her dad is going blind.
Shana and her parents vow to make the most of the time her father has left to see, so they plan a photo safari to Machu Picchu. But even as Shana travels away from Quattro, she can't get him out of her mind.
Love and loss, humor and heartbreak collide in this new novel from acclaimed author Justina Chen.
About the Author
Justina Chen is an award-winning novelist for young adults. Her novels include "North of Beautiful", a Kirkus Reviews Best Book of the Year; "Girl Overboard", a Junior Library Guild premiere selection; "Nothing But the Truth""(and a few white lies)", which won the Asian Pacific American Award for Literature; and "Return to Me". She cofounded readergirlz, a cutting-edge literacy and social media project for teens, which won the National Book Award for Innovations in Reading. When she isn t writing for teens, Justina is an executive communications strategist for executives. Previously, she was the speechwriter and executive communications manager for a president of Microsoft. Justina also conducts popular storytelling workshops, presenting at prestigious organizations ranging from the Mayo Clinic to Microsoft.