The Witches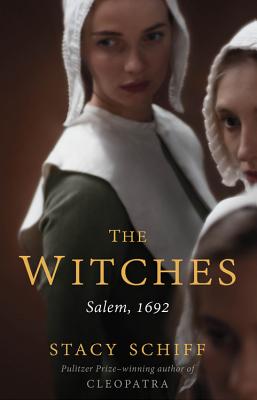 The Witches
Salem, 1692
Little Brown and Company, Hardcover, 9780316200608, 512pp.
Publication Date: October 27, 2015
* Individual store prices may vary.
Buy Now
or
Shop Local
Enter your zip code below to purchase from an indie close to you.
Description
The Pulitzer Prize-winning author of "Cleopatra," the #1 national bestseller, unpacks the mystery of the Salem Witch Trials.
It began in 1692, over an exceptionally raw Massachusetts winter, when a minister's daughter began to scream and convulse. It ended less than a year later, but not before 19 men and women had been hanged and an elderly man crushed to death.
The panic spread quickly, involving the most educated men and prominent politicians in the colony. Neighbors accused neighbors, parents and children each other. Aside from suffrage, the Salem Witch Trials represent the only moment when women played the central role in American history. In curious ways, the trials would shape the future republic.
As psychologically thrilling as it is historically seminal, THE WITCHES is Stacy Schiff's account of this fantastical story-the first great American mystery unveiled fully for the first time by one of our most acclaimed historians.
About the Author
Stacy Schiff is the author of "Vera" (Mrs. Vladimir Nabokov), which won the Pulitzer Prize for biography in 2000, and "Saint-Exupery", which was a finalist for the 1995 Pulitzer Prize. Schiff's work has appeared in "The New Yorker, The New York Times Book Review, The Washington Post, " and "The Times Literary Supplement". She has received fellowships from the Guggenheim Foundation, the National Endowment for the Humanities, and the Center for Scholars and Writers at the New York Public Library. She lives in New York City.
Wednesday, Oct 28, 2015
In her new book, Stacy Shiff evokes the world of Salem, Mass., and the bitter winter of 1692 when 19 people were hanged for witchcraft. Reviewer Maureen Corrigan calls The Witches a "haunting" tale. More at NPR.org
Monday, Oct 26, 2015
Pulitizer Prize-winning author Stacy Schiff's last book was a best-seller about Cleopatra. Now, the Massachusetts native is out with a history of a subject closer to home: the 1692 Salem witch trials. More at NPR.org