The Outcasts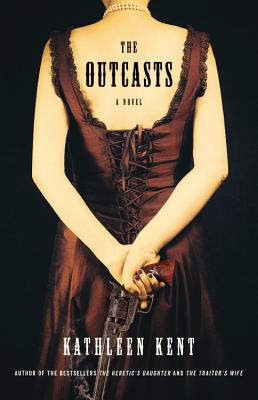 The Outcasts
Little Brown and Company, Hardcover, 9780316206129, 336pp.
Publication Date: September 24, 2013
* Individual store prices may vary.
Not Currently Available for Direct Purchase
or
Shop Local
Enter your zip code below to purchase from an indie close to you.
Description
A taut, thrilling adventure story about buried treasure, a manhunt, and a woman determined to make a new life for herself in the old west.
It's the 19th century on the Gulf Coast, a time of opportunity and lawlessness. After escaping the Texas brothel where she'd been a virtual prisoner, Lucinda Carter heads for Middle Bayou to meet her lover, who has a plan to make them both rich, chasing rumors of a pirate's buried treasure.
Meanwhile Nate Cannon, a young Texas policeman with a pure heart and a strong sense of justice, is on the hunt for a ruthless killer named McGill who has claimed the lives of men, women, and even children across the frontier. Who--if anyone--will survive when their paths finally cross?
As Lucinda and Nate's stories converge, guns are drawn, debts are paid, and Kathleen Kent delivers an unforgettable portrait of a woman who will stop at nothing to make a new life for herself.

About the Author
Kathleen Kent lives in Dallas with her husband and son. THE HERETIC'S DAUGHTER is her first novel.
Praise For The Outcasts…
"A talented storyteller...[Kent] manages to upend expectations through rich characterizations, historic verisimilitude and a close study of East Texas geography...There are echoes of...Cormac McCarthy, in Kent's bloody novel....But time and again, largely because of the humanizing attention to women and minority characters traditionally given short shrift in historical fiction, Kent manages a fresh take on a tale that could have been just another redundant entry in the Lonesome Dove sweepstakes."—Dan Oko, Texas Observer

"As historically grounded and perhaps more explosive than her first works, this new offering should be great for book clubs, which have always favored Kent."—Barbara's Pick, Library Journal

"A rollicking tale."—Steve Bennett, San Antonio-Express News

PRAISE FOR THE TRAITOR'S WIFE:

"Vivid...Mixing history, love story and suspense, Kent seamlessly blends true events with fiction to bring a fraught, endlessly fascinating period of American history to life."—Joanna Powell, People

"A cinematic but refreshingly unsentimental take on the classic Western, starring a woman who is no romantic heroine, but a definite survivor."—Kirkus Reviews (starred review)

"Kent's novel burns slowly, with polished prose, a gripping plot and characters-particularly smart, independent-minded Martha-who will linger in your mind...A novel of suspense, a love story and a moving portrait of the struggles of the early colonists, The Wolves of Andover is a richly layered tale."—Jay Strafford, Richmond Times-Dispatch

"Beautifully written."—Shawna Seed, Dallas Morning News

"Kathleen Kent has a unique talent for early American storytelling...combines the steadfastness of well-research historical fiction with the organic mien of oral storytelling."—Catherine D. Acree, Bookpage

"Gripping fiction...part historical love story, part thriller set against the well-drawn backdrop of Puritan America."—San Antonio Express-News