The First Rule of Swimming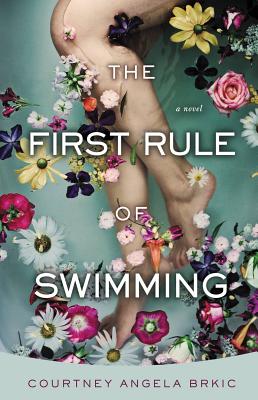 The First Rule of Swimming
Little Brown and Company, Hardcover, 9780316217385, 321pp.
Publication Date: May 28, 2013
* Individual store prices may vary.
Buy at Local Store
Enter your zip code below to purchase from an indie close to you.
or
Not Currently Available for Direct Purchase
Description
A woman must leave her island home to search for her missing sister-and confront the haunted history of her family.
Magdalena does not panic when she learns that her younger sister has disappeared. A free-spirit, Jadranka has always been prone to mysterious absences. But when weeks pass with no word, Magdalena leaves the isolated Croatian island where their family has always lived and sets off to New York to find her sister. Her search begins to unspool the dark history of their family, reaching back three generations to a country torn by war.
A haunting and sure-footed debut by an award-winning writer, "The First Rule of Swimming "explores the legacy of betrayal and loss in a place where beauty is fused inextricably with hardship, and where individuals are forced to make wrenching choices as they are swept up in the tides of history.
About the Author
Courtney Angela Brkic is the author of "Stillness", for which she won the prestigious Whiting Award, and "The Stone Fields". She has worked for the United Nations War Crimes Tribunal in The Hague and for Physicians for Human Rights. She lives in Ohio.
Praise For The First Rule of Swimming…
"With empathy and poetic grace....Layers of the family's history slip away and truth---involving betrayal, thwarted love, and ultimately reconciliation---is shiningly revealed....The First Rule of Swimming examines lives bruised and twisted by history, like weather-beaten trees that nevertheless manage to produce the sweetest fruit."
---Brooke Allen, New York Times Book Review

"Suspenseful....Brkic traces three generations of family history, revealing the wounds of war, exile, and betrayal. The revelations are well paced, and Brkic deftly walks the line between the sentimental and the intimate. The novel draws its narrative force from the characters' desire to protect family and to survive at all costs."
---The New Yorker

"In her exquisitely crafted, superbly structured novel, Brkic summons undertones of Greek tragedy to create her arresting characters and their intense emotions and dire secrets. By dramatizing nuanced questions of who is at fault, who can be trusted, and who will sink or swim, Brkic reveals persistent, multigenerational wounds of war, sacrifice, exile, and longing and imagines how healing might commence."
---Donna Seaman, Booklist [starred review]

"A sensitive tale of deep emotional force."
---Kirkus

"This compact, beautiful novel of two island sisters deftly explores what it is to love a place, a person, and the lengths to which one will go to defend them. Brkic is adept at depicting both the timeless paradise of the island, Rosmarina, and the way its brutal history has scarred a family for generations."
---Janet Fitch, author of Paint It Black and White Oleander

"Courtney Angela Brkic seamlessly negotiates past and present, silence and secrets, to reveal one family's enduring love-as profound and as perilous as the sea surrounding their island home. With beautiful images and characters that are vividly real, The First Rule of Swimming is a delicately written work of art, about history and memories and the grief at their fading and loss."
---Daphne Kalotay, author of Russian Winter and Sight Reading

"Between the dazzling light of an Adriatic island and the gritty streets of New York City, an intriguing world of possibilities - past, present and future - arises. Part-mystery and part-family saga, The First Rule of Swimming explores the variety of ways in which the physical and psychological landscape of a place can be altered forever by politics and immigration."
---Valerie Martin, author of The Confessions of Edward Day and Property

"Think of your most cherished memory. Now think of your saddest memory. What if the two were so connected to each other that one couldn't exist without the other? You'd have to find a way to forge forward, containing the pain and beauty, both. And you'd find a way. Because you must. And Courtney Angela Brkic's tender and tough novel The First Rule of Swimming could be your guide. In which case, you'd be in the best of hands."
---Joshua Furst, author of The Sabotage Café and Short People

"Brkic is a shimmering talent. She writes with precision and power about three generations of a family caught in a cycle of war, sacrifice, love, and loyalty. Brkic's portrayal of the family's brutal, mysterious transformation is held in perfect tension, and tenderly told in language that is as fluid and crystal-clear as the island seascape around which the story revolves. The thing that perhaps stays most with me about this book is its heart: vulnerable, resilient, generous."
---Mei Ng, author of Eating Chinese Food Naked