Dirty Work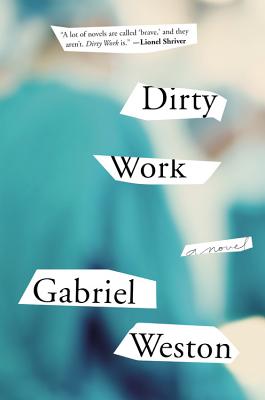 Dirty Work
Little Brown and Company, Hardcover, 9780316235624, 184pp.
Publication Date: August 12, 2014
* Individual store prices may vary.
Buy Now
or
Shop Local
Enter your zip code below to purchase from an indie close to you.
Description
An informed and arresting debut novel about a young surgeon in crisis, by a writer whose "exactitude of expression is rare and uncanny." (Rachel Cusk)
Nancy Mullion, an obstetrician-gynecologist whose botched surgery has put a patient in a life-threatening coma, must face a medical tribunal to determine if she can continue to practice medicine. Nancy's fears about both her patient's chances for survival and whether she will be "undoctored" are made palpable to the reader. Throughout four weeks of intense questioning and accusations, this physician directly confronts for the first time her work as an abortion provider--how it helps the lives of others but takes a heavy toll on her own.
Interweaving memories of Nancy's English and American childhood and adolescence, "Dirty Work "creates an emotionally charged portrait of one woman's life; the telling of seemingly untellable stories sets her free, as it can all women. Gabriel Weston has given us a truly original, courageous, and meaningful novel.
About the Author
Educated in the United Kingdom and the United States, Gabriel Weston studied English literature at Edinburgh University before attending medical school in London. She went on to become a member of the Royal College of Surgeons and is a part-time ear, nose, and throat surgical specialist. She lives in London with her husband and two children.
Praise For Dirty Work…
Praise for Dirty Work:
"A lot of books are called 'brave,' and they aren't. Dirty Work is."--Lionel Shriver, author of We Need to Talk About Kevin

"Weston has an unwavering passion for the truth as well as the courage to tell it."--The Telegraph (UK)

"Perfectly measured doses of compassion, respect for human dignity and straight-talking attention to detail....A gripping read."--Observer (UK)

"Making Nancy self-aware allows Weston to explore a doctor's feelings in a way that is nuanced and affecting."--Times (UK)

"In Dirty Work, the weave of past and present, strength of characterization and storytelling, captured my attention and masterfully pulled me through the ethical challenges at the heart of the book. I learned so much about abortion generally, about my own feelings on the subject, and about the complexities of medicine-particularly in those areas where doing the right thing is unimaginably hard."—Louise Aronson, author of A History of the Present Illness and associate professor of medicine at the University of California, San Francisco

"A medical and moral tour de force."—Publishers Weekly (starred review)
Saturday, Aug 9, 2014
Gabriel Weston is an ear, nose and throat surgeon. She says writing Dirty Work � about an obstetrician-gynecologist who performs abortions � made her more sensitive to all sides of the debate. More at NPR.org