Even Dogs in the Wild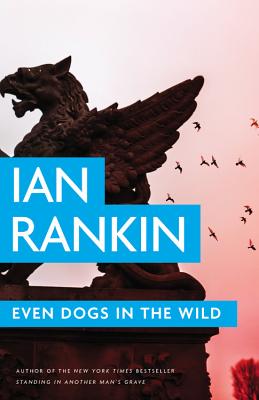 Even Dogs in the Wild
Little Brown and Company, Hardcover, 9780316342513, 352pp.
Publication Date: January 19, 2016
* Individual store prices may vary.
Buy Now
or
Shop Local
Enter your zip code below to purchase from an indie close to you.
Description

Rebus comes out of retirement...to save his nemesis.
Detective Inspector Siobhan Clarke is feeling the heat. She's investigating the death of a senior government prosecutor, David Minton, who has friends in high places. When one of their own is killed, the powers that be want answers fast. But Clarke is puzzled: if Minton died in a robbery as everyone thinks, why is nothing missing from his home? The answer may lie not in what was taken, but in what was left behind at the scene--an ominous note.
Malcolm Fox is feeling useless. Shunned by his colleagues because of his past in the Complaints bureau, he's been reassigned to a grunt detail, helping a surveillance team--one that trusts him even less than his own boss does--track a notorious Glasgow crime family. Helping Clarke with the Minton case is the only thing that makes Fox feel like a real cop.
Newly minted civilian John Rebus is feeling restless. Being a cop is in his blood and he's failing miserably at retirement. So when Clarke and Fox ask for his help, Rebus doesn't need long to consider his options. But before he can get his bearings, a call comes from Rebus's old nemesis--"Big Ger" Cafferty. Someone just fired a bullet through his front window--and sent him a note identical to Minton's. The normally unflappable old gangster is on edge, but for the life of him Cafferty can't figure out who he's wronged. And the only man he trusts with his life is Rebus.
As the cases collide, it's up to Clarke, Fox, and Rebus to connect the dots and save their unlikely ally Cafferty, whose past harbors a shocking secret that implicates Minton's friends in an unspeakable crime. "Even Dogs in the Wild" reunites crime fiction legend Ian Rankin's greatest characters in an explosive story exploring the darkest corners of our desires.

About the Author
Ian Rankin is the worldwide #1 bestselling writer of the Inspector Rebus books, including "Knots and Crosses, Hide and Seek, Let It Bleed, Black and Blue, Set in Darkness, Resurrection Men, A Question of Blood, The Falls" and "Exit Music". He is also the author of "The Complaints" and "Doors Open". He has won an Edgar Award, a Gold Dagger for fiction, a Diamond Dagger for career excellence, and the Chandler-Fulbright Award. He has been elected a Hawthornden Fellow, and received the Order of the British Empire (OBE) for his contributions to literature. He graduated from the University of Edinburgh in 1982. He lives in Edinburgh, Scotland, with his wife and their two sons.