Invisible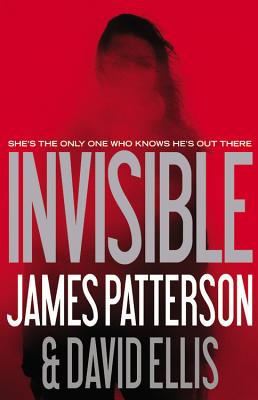 Invisible
Little Brown and Company, Hardcover, 9780316405348, 432pp.
Publication Date: June 23, 2014
* Individual store prices may vary.
Buy Now
or
Shop Local
Enter your zip code below to purchase from an indie close to you.
Description
Everyone thinks Emmy Dockery is crazy. Obsessed with finding the link between hundreds of unsolved cases, Emmy has taken leave from her job as an FBI researcher. Now all she has are the newspaper clippings that wallpaper her bedroom, and her recurring nightmares of an all-consuming fire.

Not even Emmy's ex-boyfriend, field agent Harrison "Books" Bookman, will believe her that hundreds of kidnappings, rapes, and murders are all connected. That is, until Emmy finds a piece of evidence he can't afford to ignore. More murders are reported by the day--and they're all inexplicable. No motives, no murder weapons, no suspects. Could one person really be responsible for these unthinkable crimes?

INVISIBLE is James Patterson's scariest, most chilling stand-alone thriller yet.
About the Author
James Patterson is the CEO of J. Walter Thompson, an advertising agency in New York. He has written several successful fiction and nonfiction books, including The New York Times best seller The Day America Told the Truth.

David Ellis is a health futures author, speaker, and consultant. A former "China watcher" for the British government, he emigrated to the United States in 1983 and became managing editor of a demographic journal. He subsequently founded a successful US regional Internet service provider, won the 2000 HIMSS Book of the Year award for "Technology and The Future of Health Care," founded the monthly online publication "Health Futures Digest" (hfd.dmc.org), co-founded MEMRI (www.memri.us), the Michigan Electronic Medical Record Initiative, and for six years served as corporate director of planning and future studies at the Detroit Medical Center. As a health futurist, his role is to help everyone involved in health and medicine to become and remain aware of the accelerating trends in health-related technologies and to position themselves and their organizations to take advantage of the opportunities afforded by those trends to advance their goals and fulfill their mission to improve the health of the people they serve. He serves and has served on numerous technology advisory committees, including those of Lawrence Technological University and the Michigan Osteopathic Association from (2002-2004), Crain's Health Summit, and the New Medical Technologies Advisory Committee of the State of Michigan's Certificate of Need Commission. His second book, "Deus ex Machina sapiens," about the development of intelligent machines, was published in February 2011 and is available as an e-book for the Kindle, Nook, and iPad/iPhone. He is currently writing a book titled "Hope in Healthcare" with Dr. Charles Shanley for publication by the American Hospital Association Press. He was educated in England, Hong Kong, and the United States, and holds degrees in business studies, Chinese, and the information and communication sciences.