The Mists of Avalon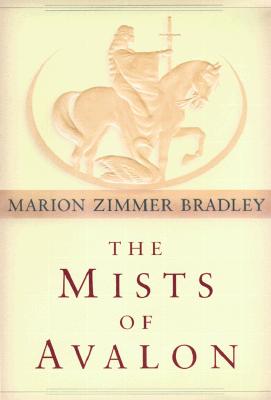 The Mists of Avalon
Del Rey Books, Hardcover, 9780345441188, 896pp.
Publication Date: October 31, 2000
* Individual store prices may vary.
Buy at Local Store
Enter your zip code below to purchase from an indie close to you.
or
Not Currently Available for Direct Purchase
Description
In Marion Zimmer Bradley's masterpiece, we see the tumult and adventures of Camelot's court through the eyes of the women who bolstered the king's rise and schemed for his fall. From their childhoods through the ultimate fulfillment of their destinies, we follow these women and the diverse cast of characters that surrounds them as the great Arthurian epic unfolds stunningly before us. As Morgaine and Gwenhwyfar struggle for control over the fate of Arthur's kingdom, as the Knights of the Round Table take on their infamous quest, as Merlin and Viviane wield their magics for the future of Old Britain, the Isle of Avalon slips further into the impenetrable mists of memory, until the fissure between old and new worlds' and old and new religions' claims its most famous victim.


From the eBook edition.
About the Author
Marion Zimmer was born in Albany, NY, on June 3, 1930, and married Robert Alden Bradley in 1949. Mrs. Bradley received her B.A. in 1964 from Hardin Simmons University in Abilene, Texas, then did graduate work at the University of California, Berkeley, from 1965-67. She was a science fiction/fantasy fan from her middle teens, and made her first sale as an adjunct to an amateur fiction contest in Fantastic/Amazing Stories in 1949. She had written as long as she could remember, but wrote only for school magazines and fanzines until 1952, when she sold her first professional short story to Vortex Science Fiction. She wrote everything from science fiction to Gothics, but is probably best known for her Darkover novels. In addition to her novels, Mrs. Bradley edited many magazines, amateur and professional, including Marion Zimmer Bradley's Fantasy Magazine, which she started in 1988. She also edited an annual anthology called Sword and Sorceress for DAW Books. Over the years she turned more to fantasy; The House Between the Worlds, although a selection of the Science Fiction Book Club, was "fantasy undiluted." She wrote a novel of the women in the Arthurian legends - Morgan Le Fay, the Lady of the Lake, and others - entitled Mists of Avalon, which made the NY Times best seller list both in hardcover and trade paperback, and she also wrote The Firebrand, a novel about the women of the Trojan War. Her historical fantasy novels, The Forest House, Lady of Avalon, Mists of Avalon are prequels to Priestess of Avalon She died in Berkeley, California on September 25, 1999, four days after suffering a major heart attack. She was survived by her brother, Leslie Zimmer; her sons, David Bradley and Patrick Breen; her daughter, Moira Stern; and her grandchildren.
Praise For The Mists of Avalon…
"[A] monumental reimagining of the Arthurian legends . . . Reading it is a deeply moving and at times uncanny experience. . . . An impressive achievement."
--The New York Times Book Review

"Marion Zimmer Bradley has brilliantly and innovatively turned the myth inside out. . . . add[ing] a whole new dimension to our mythic history."
--San Francisco Chronicle

"Gripping . . . Superbly realized . . . A worthy addition to almost a thousand years of Arthurian tradition."
--The Cleveland Plain Dealer