Prospero's Children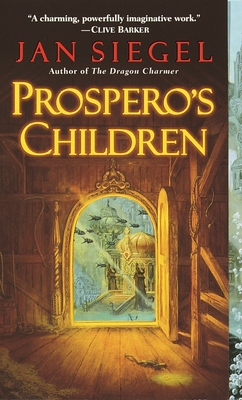 Prospero's Children
Del Rey Books, Mass Market Paperbound, 9780345441430, 334pp.
Publication Date: May 29, 2001
* Individual store prices may vary.
Buy at Local Store
Enter your zip code below to purchase from an indie close to you.
or
Not Currently Available for Direct Purchase
Description
It began ages past in fabled Atlantis, when a mad, power-hungry queen forged a key to a door never meant to be opened by mortal man--its inception would hasten her own death and the extinction of her vainglorious race. For millennia the key lay forgotten beneath the waves, lost amid the ruins of what had been the most beautiful city on Earth. But however jealously the sea hoards its secrets, sooner or later it yields them up. Now, in present-day Yorkshire, that time has come. And for young Fernanda Capel, life will never be the same again . . .
About the Author
Jan Siegel has written in several different genres under several different pseudonyms, but fantastical realism remains her preferred form of fiction. She also works as a poet, journalist, free-lance editor, and occasional teacher, her interests covering a wide range of subjects including cocktail and wine writing (and drinking), horse riding, adventure travel and wildlife conservation. First published at an early age, she has spent her life accumulating assorted experiences and then not writing about them. It has been said that an academic is someone who knows a lot about a little, while a writer is someone who knows a little about a lot. Siegel claims she knows very little about a hell of a lot. An idealist, she is continuously surprised to find fact stranger than fiction and real human beings even more bizarre than any character in a book.
Praise For Prospero's Children…
"A charming, powerfully imaginative work."
--CLIVE BARKER

"THIS BOOK WILL NOT BE FORGOTTEN . . . A lyrical, captivating first novel of mermaids, magic, lost worlds, and found souls that deserves the large and enthusiastic audience it is sure to find."
--TERRY BROOKS