The Sinner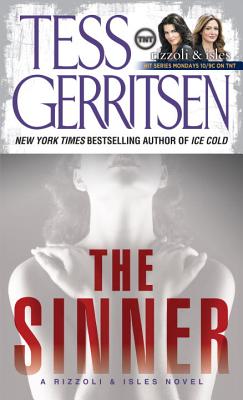 The Sinner
Ballantine Books, Mass Market Paperbound, 9780345458926, 384pp.
Publication Date: August 3, 2004
* Individual store prices may vary.
Shop Local
Enter your zip code below to find indies closest to you.
Description
Not even the icy temperatures of a typical New England winter can match the bone-chilling scene of carnage discovered at the chapel of Our Lady of Divine Light. Within the cloistered convent lie two nuns one dead, one critically injured victims of an unspeakably savage attacker. The brutal crime appears to be without motive, but medical examiner Maura Isles's autopsy of the dead woman yields a shocking surprise: Twenty-year-old Sister Camille gave birth before she was murdered. Then another body is found, mutilated beyond recognition. Together, Isles and homicide detective Jane Rizzoli uncover an ancient horror that connects these terrible slaughters. As long-buried secrets come to light, Maura Isles finds herself drawn inexorably toward the heart of an investigation that strikes close to home and toward a dawning revelation about the killer's identity too shattering to consider.
About the Author
Tess Gerritsen is a physician and an internationally bestselling author. She gained nationwide acclaim for her first New York Times bestselling novel of suspense, Harvest. She is also the author of the bestsellers Rizzoli & Isles: Last to Die, The Silent Girl, Ice Cold, The Keepsake, The Bone Garden, The Mephisto Club, Vanish, Body Double, The Sinner, The Apprentice, The Surgeon, Life Support, Bloodstream, and Gravity. Tess Gerritsen lives in Maine.
Praise For The Sinner…
"[Gerritsen] has an imagination that allows her to conjure up depths of human behavior so dark and frightening that she makes Edgar Allan Poe and H. P. Lovecraft seem like goody-two-shoes."—Chicago Tribune

"Satisfying . . . The Sinner is as busy and bumpy as a storm-filled sky."—Entertainment Weekly (Editor's Choice)

"A suspenseful, white-knuckle tale all the way to the end . . . Gerritsen is not only talented with words, she has unusual medical and scientific expertise, which gives all her books a precious credibility. . . . It's not only a terrific story, it provokes thought about a lot of other issues of international import. And it's real, without special effects, a story that emanates from the real life around us."—Deseret News (Salt Lake City, UT)

"Gerritsen's weaving of unusual crime scenes, complicated investigations, lurid medical details, and moments of visceral fear is truly unique. . . . [The Sinner] will keep the reader quickly turning pages. . . . Into these terrors forges Maura Isles, Queen of the Dead, and riveted, we readers follow her."
–Sun Journal (Lewiston, ME)

"Dark emotions and dangerous secrets permeate this unusually chilling novel. . . . Another gut-wrenching tale from a true master."—Romantic Times (Top Pick)

"Gerritsen just keeps getting better with each book. . . . [The Sinner] moves at a heart pounding pace without a word wasted."—Drood Review of Mystery

"Assured, richly shaded."—Publishers Weekly

"Another captivating, horrific thriller in her extremely popular canon."—Booklist

"Well-executed and entertaining."—News Tribune (Tacoma, WA)