Pandemonium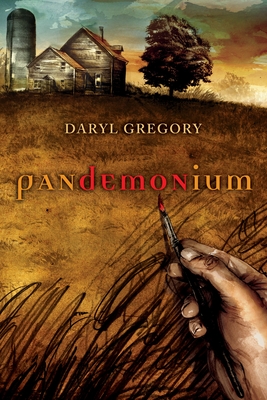 Pandemonium
Ballantine Books, Paperback, 9780345501165, 288pp.
Publication Date: August 26, 2008
* Individual store prices may vary.
Buy Now
or
Shop Local
Enter your zip code below to purchase from an indie close to you.
Description
It is a world like our own in every respect . . . save one. In the 1950s, random acts of possession begin to occur. Ordinary men, women, and children are the targets of entities that seem to spring from the depths of the collective unconscious, pop-cultural avatars some call demons. There's the Truth, implacable avenger of falsehood. The Captain, brave and self-sacrificing soldier. The Little Angel, whose kiss brings death, whether desired or not. And a string of others, ranging from the bizarre to the benign to the horrific.
As a boy, Del Pierce is possessed by the Hellion, an entity whose mischief-making can be deadly. With the help of Del's family and a caring psychiatrist, the demon is exorcised . . . or is it? Years later, following a car accident, the Hellion is back, trapped inside Del's head and clamoring to get out.
Del's quest for help leads him to Valis, an entity possessing the science fiction writer formerly known as Philip K. Dick; to Mother Mariette, a nun who inspires decidedly unchaste feelings; and to the Human League, a secret society devoted to the extermination of demons. All believe that Del holds the key to the plague of possession and its solution. But for Del, the cure may be worse than the disease.
Look out, Lethem Daryl Gregory mixes pop culture and pathos, flavoring it with Philip K. Dick. Pandemonium possesses every quality you want in a great novel, and the good news is it's only his debut.
Charles Coleman Finlay, Hugo and Nebula Award-nominated author of The Prodigal Troll

About the Author
Daryl Gregory was the 2009 winner of IAFA William L. Crawford Fantasy Award for his first novel "Pandemonium". His second novel, "The Devil's Alphabet", was nominated for the Philip K. Dick Award and was named one of the best books of 2009 by "Publishers Weekly". His short fiction has appeared in "The Magazine of Fantasy and Science Fiction, Asimov s Science Fiction Magazine, " and" The Year s Best SF. "He has also written comics for BOOM! Studios and IDW.