Game of Cages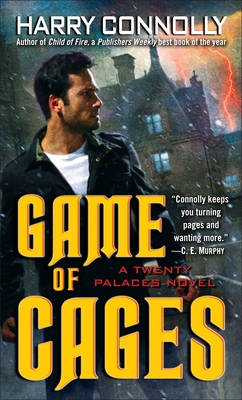 Game of Cages
A Twenty Palaces Novel
Del Rey Books, Mass Market Paperbound, 9780345508904, 344pp.
Publication Date: August 31, 2010
* Individual store prices may vary.
Shop Local
Enter your zip code below to find indies closest to you.
Description
A SECRET HIGH-STAKES AUCTION
 
As a wealthy few gather to bid on a predator capable of destroying all life on earth, the sorcerers of the Twenty Palace Society mobilize to stop them. Caught up in the scramble is Ray Lilly, the lowest of the low in the society—an ex–car thief and the expendable assistant of a powerful sorcerer. Ray possesses exactly one spell to his name, along with a strong left hook. But when he arrives in the small town in the North Cascades where the bidding is to take place, the predator has escaped and the society's most powerful enemies are desperate to recapture it. All Ray has to do is survive until help arrives. But it may already be too late.
Praise For Game of Cages…
"Ray Lilly is one of the most interesting characters I've read lately, and Harry Connolly's vision is amazing. I can hardly wait for the next one." --Charlaine Harris, author of the Sookie Stackhouse series
 
"Connolly keeps you turning the pages and wanting more."
—C. E. Murphy

"Cinematic and vivid, with a provocative glimpse into a larger world. Where's the next one?"
—Terry Rossio, screenwriter, Pirates of the Caribbean trilogy

"The action's well written and the heroes are interesting and the magic's cool. . . . [Recommended] to anyone who likes a good asskicker-of-the-fantastic read."
—Kurt Busiek