Kids' Letters to President Obama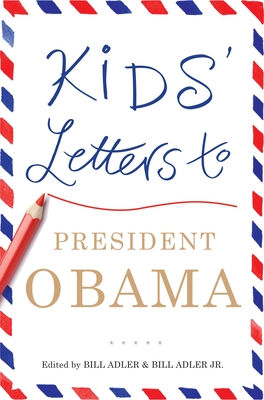 Kids' Letters to President Obama
Ballantine Books, Hardcover, 9780345517128, 173pp.
Publication Date: April 14, 2009
* Individual store prices may vary.
Buy at Local Store
Enter your zip code below to purchase from an indie close to you.
or
Not Currently Available for Direct Purchase
Description
Barack Obama has inspired millions of people around the world-and an unwavering chorus of those admirers are children. This delightfully charming collection includes more than two hundred letters that kids have written to President Obama. Some of these messages are humorous, some are heartwarming, all of them are sincere-making this volume the perfect gift for any occasion.
The children ask questions: "Why did you want to be president?" "Do you think you could pass a law making chocolate a vegetable in our country?" They give suggestions: "I think you should fix things in the world to be more fair." They offer advice: "You should bring a yo-yo to the White House." They share hopes: "I want you to care about schools. I am in kindergarten." They even volunteer expertise: "I will help you learn to bowl because you don't know how to bowl."
Whether discussing such weighty issues as the "econimical" crisis, the environment, and alternative energy or simply giving shout-outs to First Daughters Sasha and Malia, these kid correspondents express, as only children can, pure optimism, avid curiosity, and unadulterated elation about this historic moment. Complete with original illustrations by the letter writers themselves, and wonderful reproductions of some of the kids' handwritten messages, this marvelous book-a true message of hope for our time-is a keepsake for the whole family to enjoy.
About the Author
Bill Adler is the editor of four "New York Times" bestselling books, including" The Kennedy Wit, " and is also the president of Bill Adler Books, Inc., a New York literary agency whose clients have included Mike Wallace, Dan Rather, President George W. Bush, Bob Dole, Larry King, and Nancy Reagan.

Bill Adler is a writer and literary agent who lives in New York. He is the author and editor of four "New York Times" bestsellers.