Riptide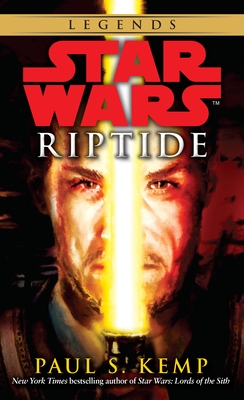 Riptide
Lucas Books, Mass Market Paperbound, 9780345522467, 288pp.
Publication Date: October 25, 2011
* Individual store prices may vary.
Buy at Local Store
Enter your zip code below to purchase from an indie close to you.
or
Buy Here
Description
Anyone can escape danger. No one can escape the truth.
When a ship full of Sith warriors arrived in Galactic Alliance space, the fight to destroy it accidentally uncovered a hidden menace: a long-hidden group of clones, secretly created as insidious weapons capable of wielding the Force and heedless of the differences between light side and dark side. Now the clones have escaped and evidence suggests that they are flawed by genetic disease and violent madness.
Jedi Knight Jaden Korr pursues the clones, hoping to heal them but prepared to destroy them. What he doesn t know is that Sith agents are hot on his heels, determined not only to recover the clones for their Master but to capture Jaden for their own dark-side purposes. In a life-or-death battle, Jaden will confront a shocking reality that will rock him to his core and bring him face-to-face with the question of what makes a man . . . and a Jedi.
About the Author
Paul Kemp enjoys good beer, good wine, good company, and a fine scotch every now and again. He writes sword and sorcery and space opera and works very hard to make them a fun ride. While his mind is often in the Forgotten Realms or the Galaxy Far, Far, Away, his body lives in Grosse Pointe, Michigan, with his wife Jennifer, his twin sons, his daughter, and their various and sundry pets. He is a graduate of the University of Michigan-Dearborn and the University of Michigan law school. When he's not writing, he practices corporate law in Detroit. Yes, that does make him a tool of "the Man," for which he shall bear everlasting shame. He hopes you enjoy his novels.