Darksiders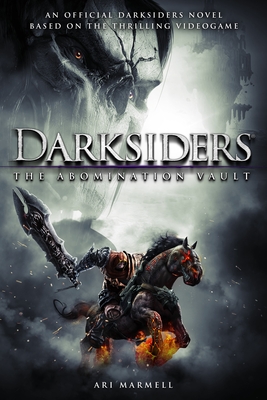 Darksiders
The Abomination Vault
Del Rey Books, Paperback, 9780345534026, 351pp.
Publication Date: July 24, 2012
* Individual store prices may vary.
Shop Local
Enter your zip code below to find indies closest to you.
Description
Ride with the Horsemen of the Apocalypse as they seek to unearth a plot that could plunge all of Creation into chaos!
 
Ages before the events of Darksiders and Darksiders II, two of the feared Horsemen—Death and War—are tasked with stopping a group of renegades from locating the Abomination Vault: a hoard containing weapons of ultimate power and malice, capable of bringing an end to the uneasy truce between Heaven and Hell . . . but only by unleashing total destruction.
 
Created in close collaboration with the Darksiders II teams at Vigil and THQ, Darksiders: The Abomination Vault gives an exciting look at the history and world of the Horsemen, shining a new light on the unbreakable bond between War and Death.
About the Author
Ari Marmell would love to tell you all about the various esoteric jobs he held and the wacky adventures he had on the way to becoming an author, since that's what other authors seem to do in these sections. Unfortunately, he doesn't actually have any, as the most exciting thing about his professional life, besides his novel writing, is the work he's done for Dungeons & Dragons and other role-playing games. He currently has novels published with Spectra (an imprint of Random House), Pyr Books, and Wizards of the Coast, as well as a forthcoming series with Titan. Ari currently lives in an apartment that's almost as cluttered as his subconscious, which he shares (the apartment, not the subconscious, though sometimes it seems like it) with George-his wife-and a cat who really, really thinks it's dinner time. You can find Ari online at http: //www.mouseferatu.com and on Twitter @mouseferatu.