The Hobbit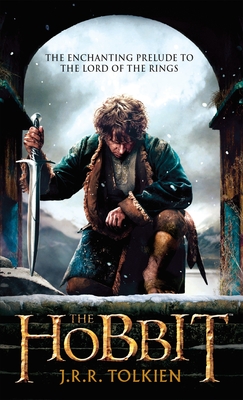 The Hobbit
Or, There and Back Again
Del Rey Books, Mass Market Paperbound, 9780345534835, 306pp.
Publication Date: September 18, 2012
* Individual store prices may vary.
Buy Now
or
Shop Local
Enter your zip code below to purchase from an indie close to you.
Description
"The Hobbit" is one of the greatest fantasy sagas of all time, a classic that has captivated generations of readers and is now an eagerly anticipated film by Peter Jackson, Academy Award winning director of the Lord of the Rings trilogy.
When Thorin Oakenshield and his band of dwarves embark upon a dangerous quest to reclaim the hoard of gold stolen from them by the evil dragon Smaug, Gandalf the wizard suggests an unlikely accomplice: Bilbo Baggins, an unassuming Hobbit dwelling in peaceful Hobbiton.
Along the way, the company faces trolls, goblins, giant spiders, and worse. But as they journey from thewonders of Rivendelltothe terrors of Mirkwoodand beyond, Bilbo will find that there is more to him than anyone himself included ever dreamed. Unexpected qualities of courage and cunning, and a love of adventure, propel Bilbo toward his great destiny . . . a destiny that waits in the dark caverns beneath the Misty Mountains, where a twisted creature known as Gollum jealously guards a precious magic ring.
(c) New Line Productions, Inc. All rights reserved. THE HOBBIT: AN UNEXPECTED JOURNEY and the names of the characters, items, events and places therein are trademarks of The Saul Zaentz Company d/b/a Middle-earth Enterprises under license to New Line Productions, Inc.
About the Author
J. R. R. Tolkien (1892 1973), beloved throughout the world as the creator of "The Hobbit", "The Lord of the Rings", and other tales of Middle-earth, was a professor of Anglo-Saxon at Oxford, a fellow of Pembroke College, and a fellow of Merton College until his retirement in 1959. His chief interest was the linguistic aspects of the early English written tradition, but even as he studied these classics he was creating a set of his own. His books have been translated into more than fifty languages and have sold many millions of copies worldwide.