Wishes for Tomorrow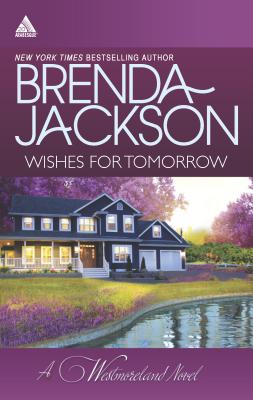 Wishes for Tomorrow
Westmoreland's Way\Hot Westmoreland Nights
Kimani Press, Mass Market Paperbound, 9780373091492, 379pp.
Publication Date: December 31, 2013
* Individual store prices may vary.
Shop Local
Enter your zip code below to purchase from an indie close to you.
or
Buy Now
Description
Two classic Westmoreland novels from New York Times bestselling author
Brenda Jackson
WESTMORELAND'S WAY
There is a secret to Dillon Westmoreland's heritageand Pamela Novak may have the key. Though the raven-haired beauty is ensnared by her shifty fiance, there is no way Dilloneldest of the Denver Westmoreland clancan resist a mind-blowing night in her arms. And after that kind of incredible passionwell, once a Westmoreland claims the woman he wants, he won't let anything tear them apart
HOT WESTMORELAND NIGHTS
Ramsey Westmoreland knows better than to lust after the hired help, but his new cook is just so delectable. When temptation gets the best of the Denver rancher, he plans to discover if Chloe Burton is as hot in the bedroom as she is in the kitchen. As their affair grows steamier, Ramsey begins to question Chloe's true motives. And when he discovers her betrayal, he is set to satisfy himself with cold showers. Until he realizes his mistake: never underestimate the power of the human heart, especially a Westmoreland's.
About the Author
Brenda Jackson is a "New York Times" bestselling author of more than one hundred romance titles. Brenda lives in Jacksonville, Florida, and divides her time between family, writing and traveling. Email Brenda at authorbrendajackson@gmail.com or visit her on her website at brendajackson.net.