The Bride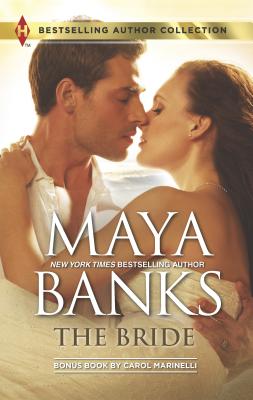 The Bride
Harlequin, Mass Market Paperbound, 9780373180691, 378pp.
Publication Date: November 26, 2013
* Individual store prices may vary.
Buy at Local Store
Enter your zip code below to purchase from an indie close to you.
or
Not Currently Available for Direct Purchase
Description
HOW DO YOU GET A MAN TO PROPOSE WHEN HE THINKS OF YOU AS A SISTER?
It would be a challengeparticularly since that man was steely tycoon Theron Anetakis. But Isabella Caplan had known from the moment she'd met Theron as a girl that she was meant for him, and he for her. And now she was going to make him realize it, tooby seducing him to one knee.
But if becoming his bride came at the cost of his honor, could he forgive her? Could she forgive herself?
About the Author
Maya Banks lives in Southeast Texas with her husband and three children. When she s not writing, she loves to hunt and fish, bum on the beach, play poker and travel.

Escaping into the pages of a book is something she s loved to do since she was a child. Now she crafts her own worlds and characters and enjoys spending as much time with them as possible.

Carol Marinelli recently filled in a form asking for her job title. Thrilled to be able to put down her answer, she putwriter. Then it asked what Carol did for relaxation and she put down the truth - writing. The third question asked for her hobbies. Well, not wanting to look obsessed she crossed the fingers on her hand and answered swimming but, given that the chlorine in the pool does terrible things to her highlights I m sure you can guess the real answer.