Wicked Kiss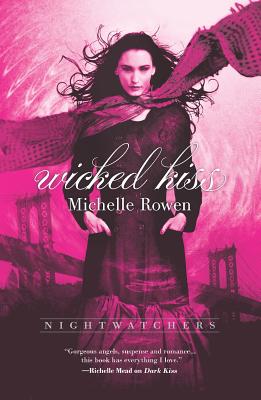 Wicked Kiss
Harlequin Teen, Paperback, 9780373210640, 440pp.
Publication Date: February 26, 2013
* Individual store prices may vary.
Buy Now
or
Shop Local
Enter your zip code below to purchase from an indie close to you.
Description
"My kiss can kill."
I used to be ordinary Samantha Day, but that's changed. Now, after one dark kiss from a dangerous boy, I can steal someone's soulor their life. If I give in to the constant hunger inside me, I hurt anyone I kiss. If I don'tI hurt myself.
Bishop is the one whose kiss I crave most, but if I kiss him, I'll kill him. Then there's another boy, one I can't hurt. One whose kiss seems to miraculously quell my hunger. They're both part of a team of angels and demons that's joined forces in my city to fight a mysterious rising darkness, an evil that threatens everyone I know and love. I just wonder if I'll be able to help Bishopor if I'm just another part of the darkness he's sworn to destroy.
"NIGHTWATCHERS: When angels and demons must work together, something beyond evil is rising.
About the Author
Michelle Rowen, the winner of the 2007 Hold Medallion for Best First Book, writes paranormal romance, urban fantasy, futuristic romantic suspense, and young adult fantasy.