Indelible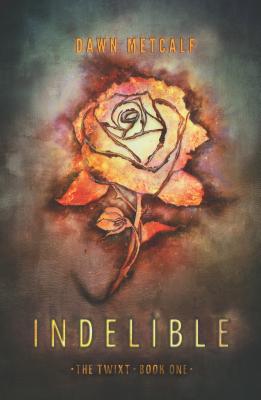 Indelible
Harlequin Teen, Paperback, 9780373210732, 378pp.
Publication Date: July 30, 2013
* Individual store prices may vary.
Buy Now
or
Shop Local
Enter your zip code below to purchase from an indie close to you.
Description
"Some things are permanent.
Indelible.
And they cannot be changed back."
Joy Malone learns this the night she sees a stranger with all-black eyes across a crowded roomright before the mystery boy tries to cut out her eye.
Instead, the wound accidentally marks her as property of Indelible Ink, and this dangerous mistake thrusts Joy into an incomprehensible worlda world of monsters at the window, glowing girls on the doorstep and a life that will never be the same.
Now, Joy must pretend to be Ink's chosen onehis helper, his love, his something for the foreseeable futureand failure to be convincing means a painful death for them both.
Swept into a world of monsters, illusion, immortal honor and revenge, Joy discovers that sometimes, there are no mistakes.
Somewhere between reality and myth lies.
About the Author
Dawn Metcalf writes about fairy tales, myths and sharp, pointy objects. She has yet to be whisked away to Fairyland, but also has yet to be stabbed in the eye. You can find her and her family buried somewhere beneath piles of costuming, crayons, karate pads and board games masquerading as a normal Victorian house in northern Connecticut. If they had a sign, it would be: Confounding the Neighbor Children Since 1999. Visit Dawn and the Twixt at www.dawnmetcalf.com.