Addicted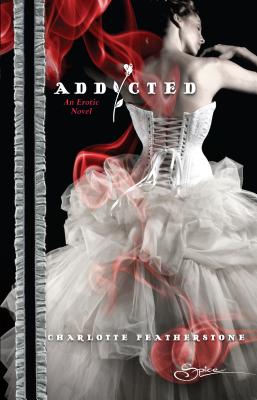 Addicted
Spice, Paperback, 9780373605286, 443pp.
Publication Date: January 20, 2009
* Individual store prices may vary.
Not Currently Available for Direct Purchase
or
Shop Local
Enter your zip code below to purchase from an indie close to you.
Description
Friends since childhood, Anais Darnby and Lindsay Markham have long harbored a secret passion for one another. When they finally confess their love, their future together seems assured, sealed with their searing embrace.
But when a debauched Lindsay is seduced by a scheming socialite, a devastated Anais seeks refuge in another man's bed while Lindsay retreats to the exotic East. There, he is seduced againthis time by the alluring red smoke and sinister beauty of opium.
Back home, Lindsay's addiction is fed by the vogue for all things Orientalespecially its sensual pleasuresin fashionable London society. In his lucid moments, Lindsay still lusts after Anais, who can neither allow him near nor forget his smoldering touch. Tortured by two obsessionsopium and AnaisLindsay must ultimately decide which is the one he truly cannot live without.
About the Author
Romans, nouvelles, contes: quelle qu'en soit la forme, Charlotte Featherstone a toujours eu un faible pour la fiction erotique, un genre dans lequel elle excelle particulierement. Par-dessus tout, elle adore puiser son inspiration dans l'Histoire, et inventer des personnages hauts en couleur et passionnes, pris dans un tourbillon sensuel et romanesque.