Lust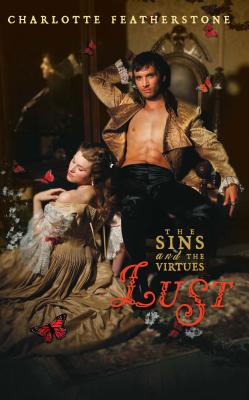 Lust
Spice, Paperback, 9780373605521, 375pp.
Publication Date: January 25, 2011
* Individual store prices may vary.
Not Currently Available for Direct Purchase
or
Shop Local
Enter your zip code below to purchase from an indie close to you.
Description
Of old, humans and Faeries have dwelt side by side in parallel realms. Only the canniest mortals recognize the alluring creatures that often walkand lieamong them.
The righteous Fae of the Seelie Court cherish an ancient quarrel with their Dark counterparts: a curse born of anger and deceit. The Unseelie Court will perish unless one of its princes can win a woman's lovehonestly, without coercionand love her wholly in return.
To halt the slow demise of his people, Prince Thanethe embodiment of Lustinfiltrates the Georgian court to seduce his mortal inverse. Noblewoman Chastity Lennox is purity incarnatea sensual prize well worth winning. But Thane's carnal quest proves more challenging than he ever dreamed.
No other has ever been ableor willingto resist his erotic charms. Chastity's resolve is maddeningand intriguing. It makes him want her all the more. But how best to seduce one who truly seems above temptation? Discover her greatest weakness and become the intoxicating essence of her deepest, most forbidden desires.
About the Author
Romans, nouvelles, contes: quelle qu'en soit la forme, Charlotte Featherstone a toujours eu un faible pour la fiction erotique, un genre dans lequel elle excelle particulierement. Par-dessus tout, elle adore puiser son inspiration dans l'Histoire, et inventer des personnages hauts en couleur et passionnes, pris dans un tourbillon sensuel et romanesque.