The Pleasure Garden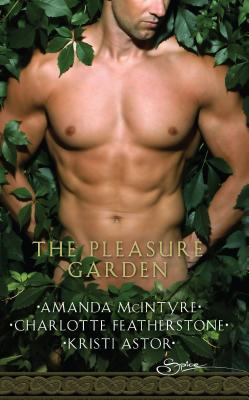 The Pleasure Garden
Spice, Paperback, 9780373605545, 347pp.
Publication Date: March 22, 2011
* Individual store prices may vary.
Buy at Local Store
Enter your zip code below to purchase from an indie close to you.
or
Not Currently Available for Direct Purchase
Description

Many lifetimes ago, the beautiful May Queen exquisite seduction not with her husband, but in the arms of the Green Manthe passionate ruler of all that is warm and light. And thus began the earth's most torrid love triangle.
Now three women of diverse eras are drawn to the mystical site of the Celtic queen's tragic demise. Their fiery obsession ignited by Beltane Magic is barely perceived, but erotically felt. With each kiss, their passion would break an ancient curse and reunite a love most profound.
CARA
Driven by an unseen force, a Celtic maiden seduces the one man forsaken by law and principlean Englishman soon for the priesthood.
CATHERINE
The future lady of Fairfax House yearns for illicit nights and perfect love in the arms of her betrothed's cousin.
EMMALINE
She inherits a decrepit house and garden that awakens in her a raw sexual awareness, the likes of which she can abide alone no longer.

About the Author
Amanda McIntyre's passion is telling character-driven stories with a penchant for placing ordinary people placed in extraordinary situations. A bestselling author, her work is published internationally in print, E-book, and audio. She writes sizzling contemporary and erotic historical romance and believes no matter what, love will find a way. Learn more at: www.amandamcintyresbooks.com and Amanda's Amazon Author Page.
Romans, nouvelles, contes: quelle qu'en soit la forme, Charlotte Featherstone a toujours eu un faible pour la fiction erotique, un genre dans lequel elle excelle particulierement. Par-dessus tout, elle adore puiser son inspiration dans l'Histoire, et inventer des personnages hauts en couleur et passionnes, pris dans un tourbillon sensuel et romanesque.
Charlotte Featherstone writes erotic historical romance, and historical romance for Harlequin Spice, and HQN Books. Her writing style has been described as beautiful, haunting, emotional and sensual. Charlotte lives on Lake Erie's North Shore in Ontario Canada, with her husband, daughter and two lovable but ill behaved dogs.
Charlotte's website address is www.charlottefeatherstone.net