Wolf Whisperer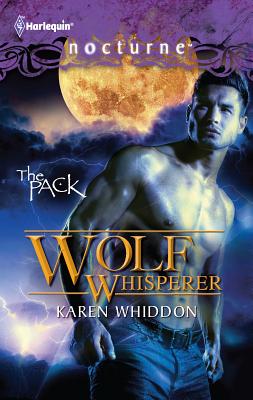 Wolf Whisperer
Harlequin, Mass Market Paperback, 9780373618750, 288pp.
Publication Date: December 1, 2011
* Individual store prices may vary.
Shop Local
Enter your zip code below to find indies closest to you.
Description
In a world where betrayal and deceit are everywhere, can love conquer all? Don't miss this latest romance in Karen Whiddon's popular Pack series.
Since his mate's death, the only thing that's kept pack protector Mac Lamonda going is the search for his missing children. His hatred for the rival clan who took them is legendary. But when a beautiful shifter saves him from an ambush, Mac enters into a bond that is both seductive…and dangerous.
Rehabilitating abused canines is Kelly McKenzie's life calling. And because of who she is, she distrusts everything Pack. So when the handsome protector's arrival at her sanctuary coincides with news of her sister's disappearance, Kelly is torn between suspicion…and desire.
Now, Kelly and Mac must join and fight together. For, if they fail, their loved ones will become the victims of an unimaginable evil.
About the Author
Karen Whiddon started weaving fanciful tales for her younger brothers at the age of eleven. Amidst the Catskill Mountains of New York, then the Rocky Mountains of Colorado, she fueled her imagination with the natural beauty that surrounded her. Karen now lives in north Texas, where she shares her life with her very own hero of a husband and three doting dogs. She divides her time between the business she started and writing. Check out her website, www.karenwhiddon.com.