The Sorceress of Belmair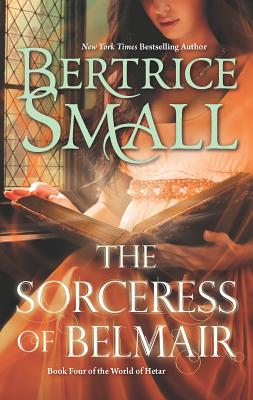 The Sorceress of Belmair
Harlequin, Mass Market Paperbound, 9780373776900, 600pp.
Publication Date: June 2012
* Individual store prices may vary.
Shop Local
Enter your zip code below to find indies closest to you.
Description
Magic coursing through his blood, Dillon, son of the Domina of Hetar, follows his path to the forgotten world of Belmair. Summoned to marry the king's daughter and inherit the throne, Dillon discovers Belmair is beautiful, enigmatic and seductiveas is his strong-willed new queen. What's more, Hetar's brightest star may hold the key to his people's lost heritageand his heart.
Cinnia, sorceress of Belmair, expected to claim her rightful place as ruler, not as the wife of a stranger from a faraway land. But the enchantment that seals their marriage of power and greatness does more than soothe her wounded pride. It allows her to use her magical gifts to uncover a passion she never dared to dream ofand the darkest secret of a mystical land.
About the Author
Beatrice Small lives with her husband, George; Deuteromony, the long-haired Maine Coon Cat; Checquers, the fat black and white cat with the pink ears; Nicky the Cockatiel; and Gilberto, the cranky Half-Moon Conure, in the English speaking community in New York State. The family heir, Tom, is now a college man. Beatrice Small is the author of The Kadin, Love Wild and Fair, Adora, Skye O'Malley, Unconquered, Beloved, All The Sweet Tomorrows, This Heart Of Mine, Enchantress Mine, Blaze Wyndham, Lost Love Found, The Spitfire, and A Love For All Time. She loves hearing from her readers. You can write to her at P.O. Box 765, Southold, NY 11971
Praise For The Sorceress of Belmair…
"Small's newest novel is a sexily fantstical romp."
--Publishers Weekly on THE SORCERESS OF BELMAIR

"Rich in colorful characters, brimming over with Small's unique sense of erotic passion and a plot filled with mystery, the fourth title in the series is another masterpiece."
--RT Book Reviews on THE SORCERESS OF BELMAIR, Top Pick

"Readers who enjoyed the first in [this] new series will devour Lara's latest adventure."
-Booklist on A Distant Tomorrow