The Complete Poems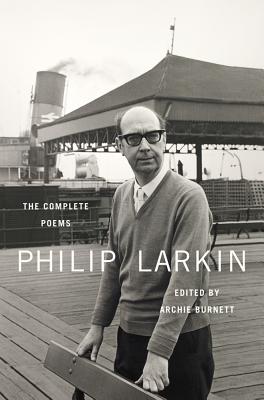 The Complete Poems
Farrar Straus Giroux, Hardcover, 9780374126964, 729pp.
Publication Date: March 27, 2012
* Individual store prices may vary.
Not Currently Available for Direct Purchase
or
Shop Local
Enter your zip code below to purchase from an indie close to you.
Description
This entirely new edition brings together all of Philip Larkin's poems. In addition to those that appear in "Collected Poems" (1988) and "Early Poems and Juvenilia" (2005), some unpublished pieces from Larkin's typescripts and workbooks are included, as well as verse by turns scurrilous, satirical, affectionate, and sentimental that had been tucked away in his letters.
For the first time, Larkin's poems are given a comprehensive commentary. This draws critically upon, and substantially extends, the accumulated scholarship on Larkin, and covers closely relevant historical contexts, persons and places, allusions and echoes, and linguistic usage. Prominence is given to the poet's comments on his own poems, which often outline the circumstances that gave rise to a poem or state what he was trying to achieve. Larkin often played down his literariness, but his poetry enrichingly alludes to and echoes the writings of many others; Archie Burnett's commentary establishes him as a more complex and more literary poet than many readers have suspected.
About the Author
Philip Larkin (1922-1985) grew up in Coventry, England. In 1955 he became librarian of the Brynmor Jones Library at the University of Hull, a post he held until his death. He was the recipient of innumerable honors, including the Queen's Gold Medal for Poetry.

Archie Burnett was born in Scotland in 1950 and studied at the University of Edinburgh before completing his DPhil at the University of Oxford in 1977, with a thesis on Milton's language. He was Junior Research Fellow of St John's College, Oxford 1974-8 then Lecturer and eventually Professor in
English at Oxford Brookes University 1979-2000. He is currently Co-director of the Editorial Institute and Professor of English at Boston University.

Praise For The Complete Poems…
Praise for The Complete Poems:
"[The Complete Poems] is a must-have for anyone who enjoys Larkin . . . Burnett's notes offer a fascinating, compendious vade mecum into Larkin's poetic world. Full of reassuring exactitude about variants, and extensive reference to the poet's own comments on the work, they are most stimulating of all when they cite buried sources . . . A lot of thought as well as an enormous amount of research has clearly gone into this [volume]."
—Fiona Sampson, The Independent
"[Archie] Burnett presents a very different picture of Larkin from the one by which he came to be known; one that is far more literary, and occasionally far more amusing. A reader can now trace Larkin's development from his allusive [early efforts] . . . to his more mature, better-known works." —The Economist
"Apart from representing an unprecedented Larkin poetic storehouse, the other glory of The Complete Poems is Burnett's dazzlingly detailed commentary . . . One of the chief pleasures . . . is tracing the emergence of one of English poetry's most distinctive poetic voices . . . A landmark volume, a wonder-book of verse by one of the art form's best practitioners of the last hundred years." —Terry Kelly, The London Magazine
Praise for Philip Larkin:
"More often than any other English poet since the war, Larkin gave us lines that it is unlikely we'll be able to forget." —Ian Hamilton, The Times (London)

"Larkin is resolute, forthright, witty, and gloomy. This is the man who famously said that deprivation was for him what daffodils were for Wordsworth. Yet surely the results of this life, in the shape of his poems, are gifts, not deprivations." —Donald Hall, The New Criterion