Friendship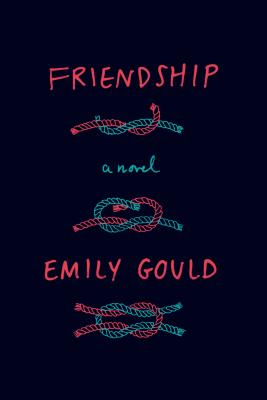 Friendship
Farrar Straus Giroux, Hardcover, 9780374158613, 258pp.
Publication Date: July 1, 2014
* Individual store prices may vary.
Buy at Local Store
Enter your zip code below to purchase from an indie close to you.
or
Not Currently Available for Direct Purchase
Description
A novel about two friends learning the difference between getting older and growing up
Bev Tunney and Amy Schein have been best friends for years; now, at thirty, they're at a crossroads. Bev is a Midwestern striver still mourning a years-old romantic catastrophe. Amy is an East Coast princess whose luck and charm have too long allowed her to cruise through life. Bev is stuck in circumstances that would have barely passed for bohemian in her mid-twenties: temping, living with roommates, drowning in student-loan debt. Amy is still riding the tailwinds of her early success, but her habit of burning bridges is finally catching up to her. And now Bev is pregnant.
As Bev and Amy are dragged, kicking and screaming, into real adulthood, they have to face the possibility that growing up might mean growing apart.
"Friendship," Emily Gould's debut novel, traces the evolution of a friendship with humor and wry sympathy. Gould examines the relationship between two women who want to help each other but sometimes can't help themselves; who want to make good decisions but sometimes fall prey to their own worst impulses; whose generous intentions are sometimes overwhelmed by petty concerns.
This is a novel about the way we speak and live today; about the ways we disappoint and betray one another. At once a meditation on the modern meaning of maturity and a timeless portrait of the underexamined bond that exists between friends, this exacting and truthful novel is a revelation.
About the Author
Emily Gould is the author of And the Heart Says Whatever and co-owner, with Ruth Curry, of the feminist publishing start-up Emily Books. A former editor at Gawker, she has written extensively for a number of publications, including the New York Times, the New York Times Magazine, MIT Technology Review, Poetry magazine, the Economist, Slate, and Jezebel.
Praise For Friendship…
Praise for Friendship: "Two young women try to create the glamorous lives they've imagined for themselves while talking on Gchat from their desks at their less-than-ideal jobs. Bev left her cool-sounding but dispiriting entry-level position at a Manhattan publishing house to follow her boyfriend to the Midwest. Bad move. Now she's back in New York, single again, and temping. Amy was once famous for her work at a hot website-or maybe she was just notorious: '[N]ow that she was neither, it mattered less which one it had been.' She's been working for three years at Yidster, 'the third-most-popular online destination for cultural coverage with a modern Jewish angle,' but is basically just floating through life on a diet of clicks and tweets, hoping her boyfriend will move in with her so she'll be able to keep paying the rent on her lovely brownstone apartment in Brooklyn. When Bev gets pregnant on a hilariously dreadful first date, the women are forced to confront their differing dreams and priorities. Plot takes a back seat to Gould's razor-sharp humor and observations about life in New York among a class of young people who know more about how they'd like to live than how to pay for it. It's also a delight to read a novel that places female friendship at its center; we watch Bev and Amy manage their fluctuating feelings of love, jealousy and sometimes disdain for each other. 'It seems improbable that this hasn't happened to us before,' Amy says when she learns that Bev is pregnant. 'Us?' Bev replies. 'Are you going to start saying 'we're pregnant'? . . . We're not a couple, Amy.' They're not, but they are, and Gould brilliantly charts their ups and downs." —Kirkus (starred review)"Gould's novel is admirably, readably realistic—she knows these girls and the world they live in (including the omnipresence of technology and the way that it pervades relationships) . . . Gould nails the complex blend of love, loyalty, and resentment that binds female friends. It is worth reading for the richness of its details (at one point, Amy is overwhelmed by the desire to put an engaged coworker's wedding ring in her mouth), and it offers new insight into the experience of young women." —Publishers Weekly
"I read
Friendship
with great pleasure. Emily Gould re-creates with wit and insight the New York I know: a place full of fame and money that's not yours, where friends become family and lovers become ex-lovers, and the big questions about your life stay unanswered, and unanswerable, for a long time." —Chad Harbach, author of
The Art of Fielding
"Truth-teller Emily Gould hurls her heart and her mind into this hilarious, bittersweet tale of the urgent, everyday need for connection between women." —Jami Attenberg, author of
The Middlesteins
"
Friendship
is a moving, focused, highly readable, very funny novel, told with a calming amount of perspective by a trustworthy, precise voice. It is intimate and insightful regarding two decades of life (early twenties to middle age), and on the topics of endurance (emotional, financial), relationships (work, platonic, romantic—human), and jobs (temp, Internet, freelance art) in New York City." —Tao Lin, author of
Taipei
"
Friendship
is especially honest about professional insecurity and personal uncertainty, which makes it an especially funny novel. And Emily Gould's prose sounds so admirably up-to-the-minute because it so faithfully observes classical principles of transparency and directness." —Benjamin Kunkel, author of
Indecision
  Praise for Emily Gould: "[Emily Gould is] massively talented, just as good at devastating us with an emotional truth as she is at amusing us with a clever joke." —Curtis Sittenfeld, author of
Prep
and
American Wife
Wednesday, Jul 2, 2014
Emily Gould's first novel stars 30-something single women in New York City who are figuring out what's important in life. It's worth picking up for its sharp social observations and inspired wordplay. More at NPR.org