The Loving Husband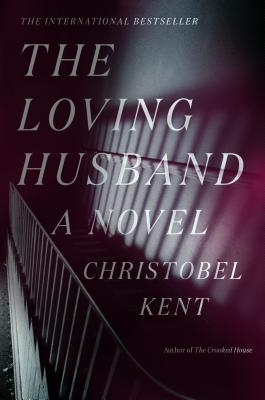 The Loving Husband
Sarah Crichton Books, Hardcover, 9780374194123, 416pp.
Publication Date: March 14, 2017
* Individual store prices may vary.
Buy at Local Store
Enter your zip code below to purchase from an indie close to you.
or
Buy Here
Description
A taut and absorbing thriller about a murdered husband who may not have been so loving after all
Fran Hall and her husband, Nathan, live in a run-down farmhouse on the edge of the Fens, where they recently moved from London with their two young children. One February night Fran awakes to an empty bed and goes searching for her husband. She finds Nathan behind their house, lying facedown in a ditch. The ensuing police investigation soon singles Fran out as the primary suspect, and suspicions mount on the force that she may be hiding something that gives her a motive for murder. But Fran isn t the only one with something to hide; as her isolation and paranoia increase, the claustrophobic town where her mysterious husband grew up begins to disgorge its secrets, and it becomes increasingly clear that Nathan wasn t very honest with her about who he was. As police scrutiny intensifies, Fran must delve deep into her husband's shadowy past in the hopes of clearing her name, and she doesn t much like what she finds.
In The Loving Husband, Christobel Kent, the author of The Crooked House, delivers another darkly atmospheric psychological thriller about family, secrets, and the lies we tell ourselves. Reminiscent of the work of Daphne du Maurier and S. J. Watson, The Loving Husband's twisty, suspenseful plot draws readers into a fascinating portrait of a very, very complicated marriage.
About the Author
Christobel Kent was born in London and grew up in London and Essex, including a stint on the Essex coast on a Thames barge with three siblings and four stepsiblings, before studying English at Cambridge. She has worked in publishing and as a TEFL teacher, and has lived in Italy, where she set several novels, including The Drowning River and A Murder in Tuscany. She lives in Cambridge with her husband and their five children.