Elizabeth Bishop and the New Yorker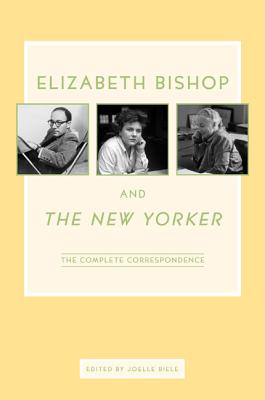 Elizabeth Bishop and the New Yorker
The Complete Correspondence
Farrar Straus Giroux, Hardcover, 9780374281380, 421pp.
Publication Date: February 1, 2011
* Individual store prices may vary.
Buy Now
or
Shop Local
Enter your zip code below to purchase from an indie close to you.
Description
I sort of see you surrounded with fine-tooth combs, sandpaper, nail files, pots of varnish, etc. with heaps of used commas and semicolons handy, and little useless phrases taken out of their contexts and dying all over the floor," Elizabeth Bishop said upon learning a friend landed a job at "The New Yorker "in the early 1950s. From 1933 until her death in 1979, Bishop published the vast majority of her poems in the magazine's pages. During those forty years, hundreds of letters passed between Bishop and her editors, Charles Pearce, Katharine White, and Howard Moss. In these letters Bishop discussed the ideas and inspiration for her poems and shared news about her travels, while her editors offered support, commentary, and friendship. Their correspondence provides an unparalleled look into Bishop's writing process, the relationship between a poet and her editors, the internal workings of "The New Yorker," and the process of publishing a poem, giving us a rare glimpse into the artistic development of one of the twentieth century's greatest poets.
About the Author
Joelle Biele is the author of White Summer, the editor of Elizabeth Bishop and The New Yorker: The Complete Correspondence, and the winner of the 2013 Bordighera Poetry Prize sponsored by The Sonia Raiziss-Giop Charitable Foundation.