Capp Street Carnival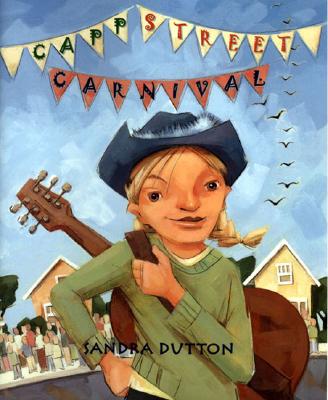 Capp Street Carnival
Farrar, Straus and Giroux (BYR), Hardcover, 9780374310653, 144pp.
Publication Date: April 1, 2003
* Individual store prices may vary.
Not Currently Available for Direct Purchase
or
Shop Local
Enter your zip code below to purchase from an indie close to you.
Description
A girl with Appalachian roots has plans for her Cincinnati neighborhood

Eleven-year-old Mary Mae Krebs dreams of being a famous singer-songwriter someday. And it's going to be made possible by her great-granny's guitar and box of music. But as much as Mary Mae thinks about her future, she's also got a heart big enough to worry about other folks and their futures. She's organizing a carnival to benefit Little Lukey, a two-year-old boy with a heart murmur, and she's worried about the family's boarder, Annabelle. Annabelle's been like an older sister to Mary Mae, so Mary Mae hates to see her making bad choices when it comes to love. But nudging Annabelle in the right direction means opposing a mighty force: Mary Mae's mother. Mrs. Krebs is convinced that Leroy, assistant manager of the Rise'n'Shine Poultry Company, is the man for Annabelle. Mary Mae doesn't like Leroy at all, and things start looking a whole lot worse when he and Annabelle get engaged.

In a laugh-out-loud story about bluegrass, love, and a carnival, Sandra Dutton introduces readers to a plucky young girl who is sure to get heartstrings thrumming.
About the Author
Sandra Dutton has written several books for young readers, including The Magic of Myrna C. Waxweather. She lives in Louisville, Kentucky.
Praise For Capp Street Carnival…
"This heartwarming story just might inspire some readers (and musicians) to try to make a difference in their own communities." -- School Library Journal