Of Time and Memory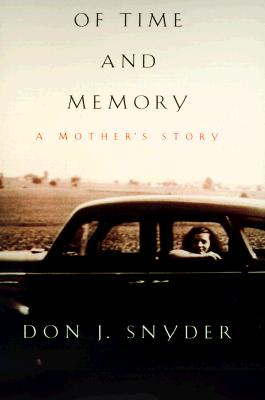 Of Time and Memory
A Mother's Story
Alfred A. Knopf, Hardcover, 9780375404085, 304pp.
Publication Date: September 1, 1999
* Individual store prices may vary.
Shop Local
Enter your zip code below to find indies closest to you.
Description
Peggy Loraine Schwartz was nineteen years old when she gave birth to twin boys in a small town in Pennsylvania in the August heat of 1950. When she died sixteen days after her babies were born, her young husband was cast into a bottomless sorrow. The love that he had shared with Peggy had been so new and exquisite that in order to go on beyond the dreadful confusion and loneliness of his loss, in order to live without her, he had to forget her.
She was lost to her sons as well. For nearly fifty years they never knew who she was, what she stood for and how she had loved them in their brief moment together.
In the winter of 1998, the young boy Peggy had married was seventy-four years old, living only a few miles from where they had danced on Saturday nights after the war. Now he was caught in a terrible irony. For years he had tried to forget Peggy in order to survive her loss, and now that he was losing his own life, he wanted desperately to recall her (cancer had struck him down). With time running out, one of Peggy's sons set out in search of her.
After A Long Silence is the story of his journey, a journey that took him into the lives of all the people who had known his mother and the places where she was still remembered. He found her closest friends from high school, the elderly women who had been bridesmaids at her wedding, teachers who had known her as a child. He retraced her steps: to the basement her friends had decorated for a surprise engagement party, the apartment on Broad Street she had shared with his father after their honeymoon, the house where she had kissed her babies goodbye on the last morning of her life, the hospital room where she had died. And, remarkably,to a face to face meeting with the doctor who had seen Peggy through her doomed pregnancy. This meeting revealed the secret of her untimely death -- a secret she had taken to her grave.
In the end, this book is the fulfillment of a son's dream to bring into the world the voice of the young girl who had given him her life.