Family History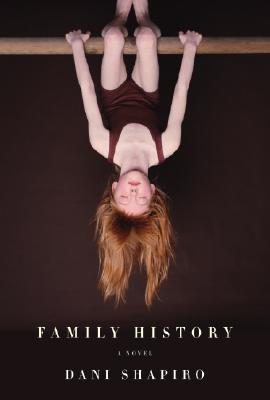 Family History
Knopf, Hardcover, 9780375415470, 288pp.
Publication Date: April 1, 2003
* Individual store prices may vary.
Not Currently Available for Direct Purchase
or
Shop Local
Enter your zip code below to purchase from an indie close to you.
Description
From the author of the best-selling memoir Slow Motion ("Chilling . . . her vision is unblinking"—New York Times Book Review; "Riveting . . . a breathtaking combination of candor and bravado"—San Francisco Chronicle), a ferociously paced new novel about a woman losing control of her life, her marriage, and her kids, and discovering that you can do everything right and still find the world you've made slipping away.
Rachel Jensen has it all: a husband she adores, challenging work in art restoration, a terrific teenage daughter, and a new baby on the way. Then her infant son is injured in an accident in her daughter's arms, and that accident begets a terrifying lie. Set in a small Massachusetts town, Family History is about a family spiraling toward disintegration, the terrible force of guilt in children, and a mother's nightmarish realization that she cannot protect her own child.

As the life the Jensens have so carefully built begins its slow collapse, we see with excruciating clarity the frailty of our strongest allegiances and the precarious ledge upon which our most vital relations—marriage, parenthood—are balanced. Family History blazes through this intimate and highly charged territory with stunning velocity, and marks a bold new step forward for the prodigiously gifted Dani Shapiro.
About the Author
Dani Shapiro is the author of three acclaimed novels, Playing with Fire, Fugitive Blue, and Picturing the Wreck, and the best-selling memoir Slow Motion. She teaches in the graduate writing program at The New School, and has written for The New Yorker, Granta, Elle, and Ploughshares, among other magazines. She lives with her husband and son in Litchfield County, Connecticut.
Praise For Family History…
"This gripping narrative has the deeply felt emotional fidelity of a true story; it's a book readers will finish in one sitting. The physicality of Rachel's maternal love—the need of a mother to touch her child, to feel it breathe—is almost palpable. Shapiro writes luminously about marital love and contented domestic routines, and with brutal insight about the corrosive misery of guilt and shame. Crafted with assurance, this novel holds a mirror to contemporary life."
—Publishers Weekly (starred review)

"From the first page to the last, Family History is virtually impossible to put down: a beautifully structured, tightly woven exploration of the mysteries of adolescent pain, and the brutal efficiency with which a crisis can engulf a family and transform it into something unrecognizable." --Jennifer Egan

"No family is ever entirely fathomed, even by itself–the map must be drawn new each time. In Family History, Dani Shapiro trains her abundant gifts as a writer on one family struggling at the brink of dissolution, and the map she so powerfully draws is heartbreaking, and impossible to turn away from." --John Burnham Schwartz

"Dani Shapiro has the gift. That a book as harrowing as Family History can be such a pageturner is testimony to the primal power of storytelling and the saving grace of art." --David Gates


"Few novels demonstrate the worth of and need for family in the way that this one does. None have made me more aware of its ongoing fragility. To read Family History is to understand in the most visceral of ways that nothing in our closest relationships can ever be taken for granted. And though that realization might make you uncomfortable, it will also make you deeply grateful for the blessings that you enjoy." --Elizabeth Berg

"Dani Shapiro has written powerfully and lovingly about that most complicated, interesting, and dangerous of subjects, the family." --Roxanna Robinson

"A bona fide page turner . . . a poised, absorbing book . . . Shapiro describes the cold new world Rachel and her husband inhabit in graceful and nuanced prose." –Emily White, New York Times

"One of those books most readers will finish in one sitting . . . because it is so intense you can't take a break. In gripping, moving prose, Shapiro reminds us of any family's essential fragility, but also of the tenacious strength of love." –Linnea Lannon, Detroit Free Press

"Riveting." –Harper's Bazaar

"Shapiro has both a best-selling writer's instinct for plot and pacing and a fine literary sensibility . . . a powerful, penetrating illumination of the hidden agendas and consequences of family relationships." –Lisa Shea, Elle

"Absorbing . . . elegantly written, wry and unsettling." –Maureen Corrigan, Fresh Air

"Shapiro's writing shines." –Annette Gallagher Weisman, People