There Are Jews in My House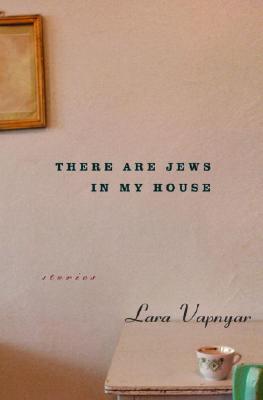 There Are Jews in My House
Stories
Pantheon, Hardcover, 9780375422508, 160pp.
Publication Date: December 2, 2003
* Individual store prices may vary.
Not Currently Available for Direct Purchase
or
Shop Local
Enter your zip code below to purchase from an indie close to you.
Description
Innocence rounds the bend to experience in these beautifully shaped stories of Moscow and Brooklyn, which take up the worldview of the young and overlooked. The stunning Second World War story that opens the book is a masterpiece of ambivalence—about the simultaneous generosity and hypocrisy of Galina, a gentile Russian woman who offers safe harbor to a Jewish friend and her daughter during the German occupation. In "Love Lessons—Mondays, 9 A.M.," a young math teacher is assigned to teach a girls' sex education class, even though she herself is still awaiting her first kiss. And in "Mistress," a boy newly arrived in this country bears witness to the intimate details of his grandparents' new and diverging lives: his grandmother's doctors' appointments, where he is charged with translating her myriad complaints into English, and his grandfather's clandestine courtship of another woman.

Adept at both snapshots and long exposures, Lara Vapnyar, herself a recent immigrant, writes of life's adventures and possibilities, its disappointments and unexpected turns, with delicate humor, brilliant timing, and striking emotional honesty. She is a writer to relish and to watch.
About the Author
Lara Vapnyar emigrated from Russia to New York in 1994 and began publishing short stories in English in 2002. She lives on Staten Island and is pursuing a Ph.D. in comparative literature at CUNY Graduate Center.
Praise For There Are Jews in My House…
"A remarkable collection . . . Eerie in its simplicity, stunning in its scope. Through her tender, insightful writing, Vapnyar's characters, battered by history and each other, emerge from the long Soviet night oddly radiant and whole."
—Gary Shteyngart

"From post-glasnost Russia, where drab, cold, cinder-block homes seldom evoke anything beyond the color gray, by way of an immigrant's New York, where no one has the heart to throw away beat-up samovars and abandoned meat grinders, has sprung a fresh, new, sprightly voice—a voice that is at once that of an adult who remembers childhood far too keenly and that of a child who watches the antic goings-on of adult sexuality with the baffled silence of the wise. One is tempted to name Anton Chekhov, or Nina Berberova, or Katherine Mansfield, but the book that springs to mind is
—André Aciman

"Lara Vapnyar is Jane Austen with a Russian soul. The blend of coolness and pathos in these perfect stories is uncanny."
—Louis Menand