A View of the Ocean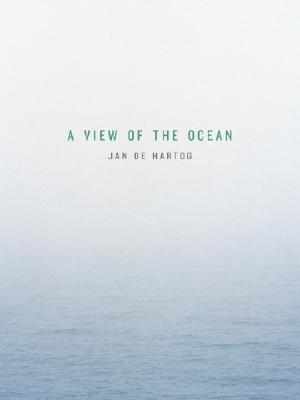 A View of the Ocean
Pantheon, Hardcover, 9780375424700, 112pp.
Publication Date: November 27, 2007
* Individual store prices may vary.
Not Currently Available for Direct Purchase
or
Shop Local
Enter your zip code below to purchase from an indie close to you.
Description
The internationally best-selling novelist, playwright Jan de Hartog, author of The Captain and The Peaceable Kingdom, moves and inspires us with this simple, elegant story of his mother and himself.

She was a quiet, unassuming woman married to a giant of a man, a famous Protestant theologian and pastor, simple, bighearted and big-muscled, who moved through life with gusto and the commotion of a wagon train and who, but for God, might have become a pirate or a general. He adored his wife and didn't like anyone else around to claim her attention. Their sons saw him as a monster of egocentricity, a tyrant, a blustering bully; to her he was a sensitive, shy, helpless man with a mission. She believed in him from the moment they met, and under the wings of her faith in him as a philosopher, he became one.

During their thirty years of marriage this woman's only concern was to enable her husband to hearken to "the voice of God."

After his death she discovered somewhere deep inside a core of drop-forged steel. She rose to the challenge of widowhood and, continuing his work, took his place in the world. The full splendor of this tiny, frail woman's character, intelligence, and courage became evident during her World War II internment in a Japanese camp in the Dutch East Indies, when she managed to arrange a cease-fire between the Dutch Army and Indonesian guerillas.

After her release from prison camp, she returned to Amsterdam, and resumed her simple life, offering spiritual advice to those seeking solace. Finally, she was faced with the ultimate test of her spirit: a diagnosis of a cancer too far advanced for treatment.

De Hartog tells us how his mother's blazing courage through it all inspired his own spiritual awakening as he found, in her final months, the strength, the power, and the acceptance to see her through to the end.
About the Author
Jan de Hartog grew up in a Dutch seaside village–a cabin boy at ten, then a sailor, war correspondent, and, during World War II, a secret courier for the British Royal Navy. In 1940, ten days before Nazi Germany invaded the Netherlands, de Hartog published a novel, Holland's Glorie, which became for the Dutch a symbol of their resistance to the occupation. Forced to flee Holland because he had rescued the babies of Jews deported to Auschwitz, de Hartog escaped to London and eventually came to live in the United States, where he wrote twenty-one more novels, including The Peaceable Kingdom, and the play, The Fourposter, which was produced around the world. De Hartog died in 2002 at the age of eighty-eight.